Under pressure

28 aug - 05 sept
21
At the occasion of Stockholm Fashion Week 2021 Misschiefs had designer and artist Minna Palmqvist take over the exhibition room at Linnégatan 4 with her solo show Under Pressure.

Under Pressure is a glimpse into Minna Palmqvists world were mirrors reflect distorted images and soft materia can't be contained. Starting out as a fashion designer with a master of arts from Konstfack in Stockholm, 2007, her work has grown organically from garments to objects and installations that all revolve around the same themes. Coming from a intersectional feminist worldview, Minnas pieces question body norms, how we move in this world and how we look at ourselves and eachother.

In dealing with conflicting feelings about the fashion industry, the amount of garments produced and the working conditions for factory workers, Minna moved from producing whole collections to small scale production in her studio. With the help of a mangle machine she distorts garments, transforming them under literal pressure.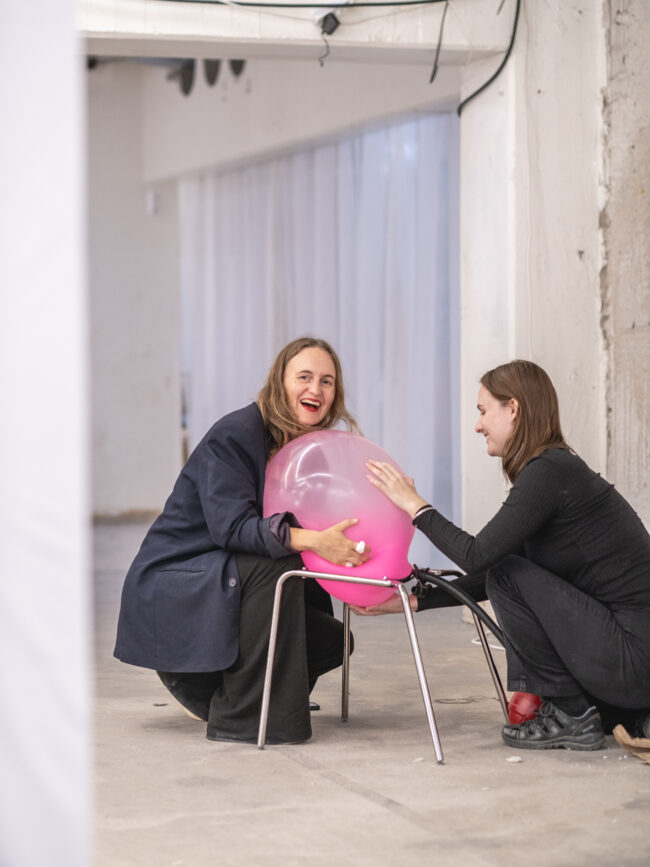 W H A T I S ⁠
'Under Pressure'⁠ ?⁠
⁠
It is a method. ⁠
A poem.⁠
A celebration of⁠
skewness.⁠
A fuck off to⁠
perfection.⁠
⁠
It is ⁠
therapy;⁠
handling stress,⁠
performance anxiety,⁠
money issues,⁠
body issues,⁠
a world falling apart. ⁠
⁠
But also, ⁠
the hope of⁠
something new ⁠
arising out⁠
of this pressure⁠
we are all under.⁠