Events
Stockholm Creative Edition 2023
During the week Misschiefs was open to the public. While visiting Stockholm Creative Editions initiative NEW CONTEMPORARY, and Malmstens degree exhibition one could visit Misschiefs artist studios on the 8th floor and see our new exhibition with creators that have joined our residency this year.

The exhibition includes pieces by Hanna Stansvik, Arazo Arif, Linea Matei, Anita Falk, Sara Szyber, Giulia Cairone, Sofia Priftis, Ellen Hedin, Isa Andersson, Josefin Eklund, Atoosa Farahmand, Anna Gudmundsdottir, Sissel Kärneskog and Ann-Sofie Back.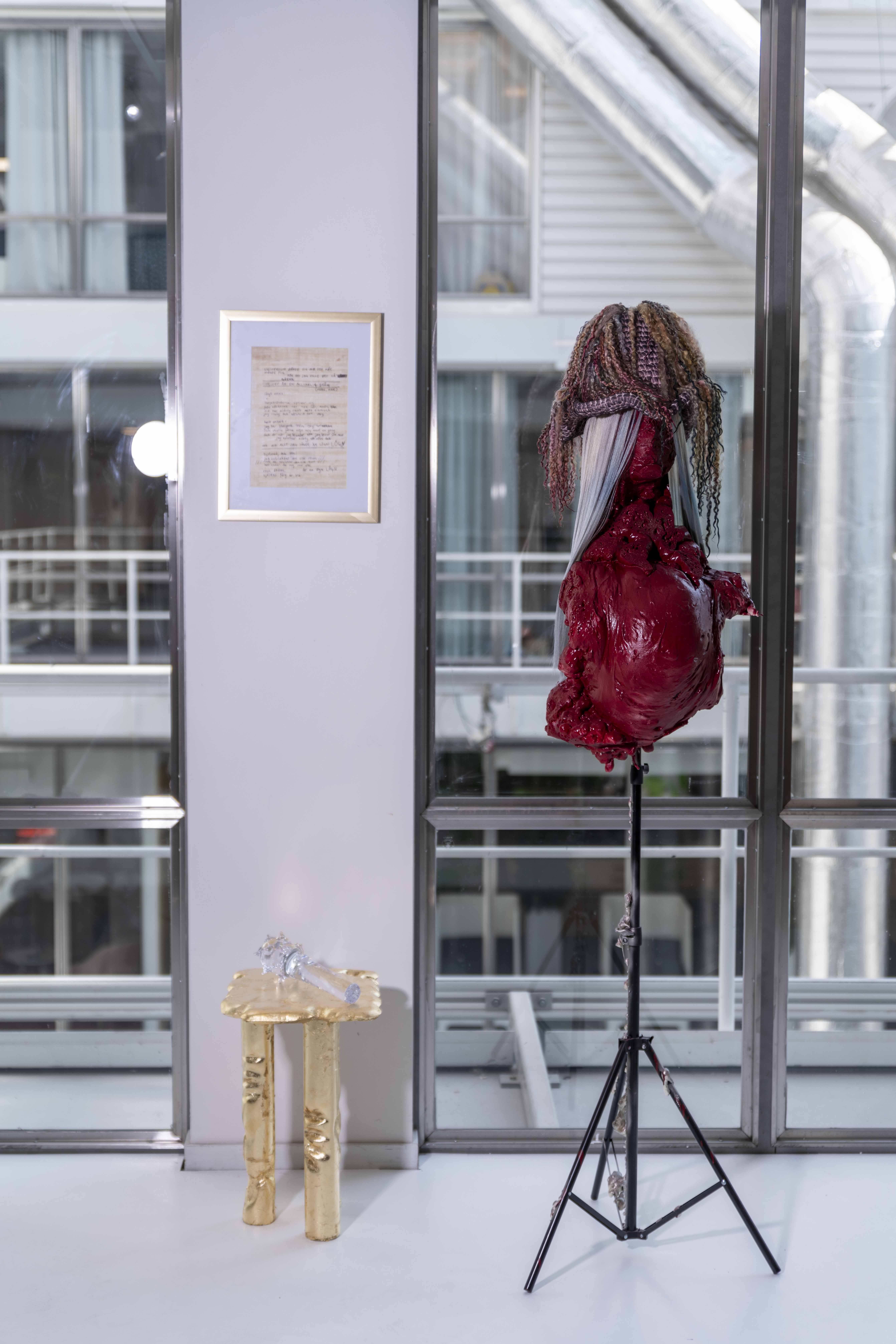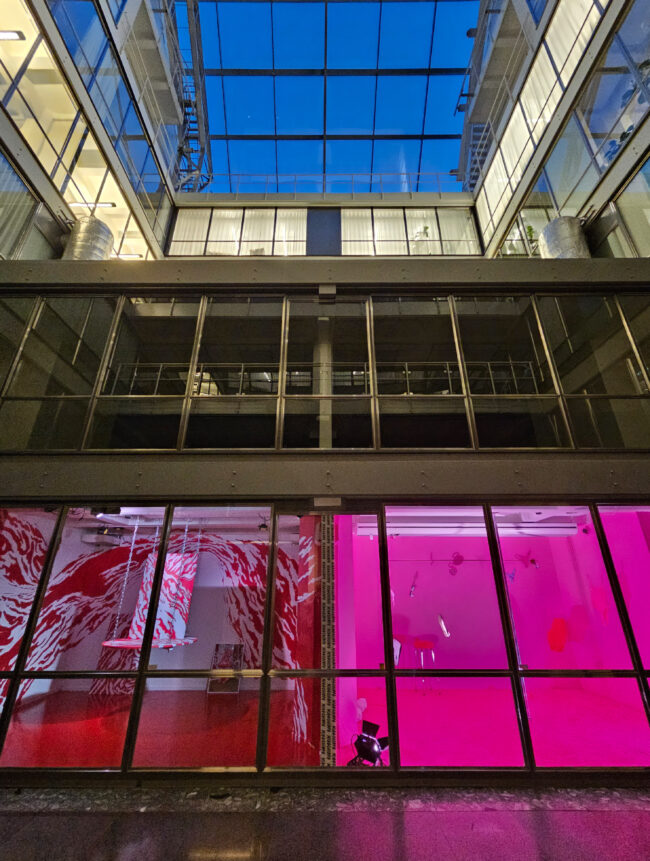 Stockholm Art Week 2023
Misschiefs took part in Stockholm Art Week 2023. During the week our space on the 8th floor was open for the public. Our 25 artist studios was free to visit, and our exhibition area had been updated and made into a brand new exhibition that now includes some of our new residence artists.

As a special event Pussy the Cat aka Grebnellaw and Vera Jörgensen performed in our new experimental installation room placed in a secret place in Bilpalatset called "Dockskåpet" or "the Doll House".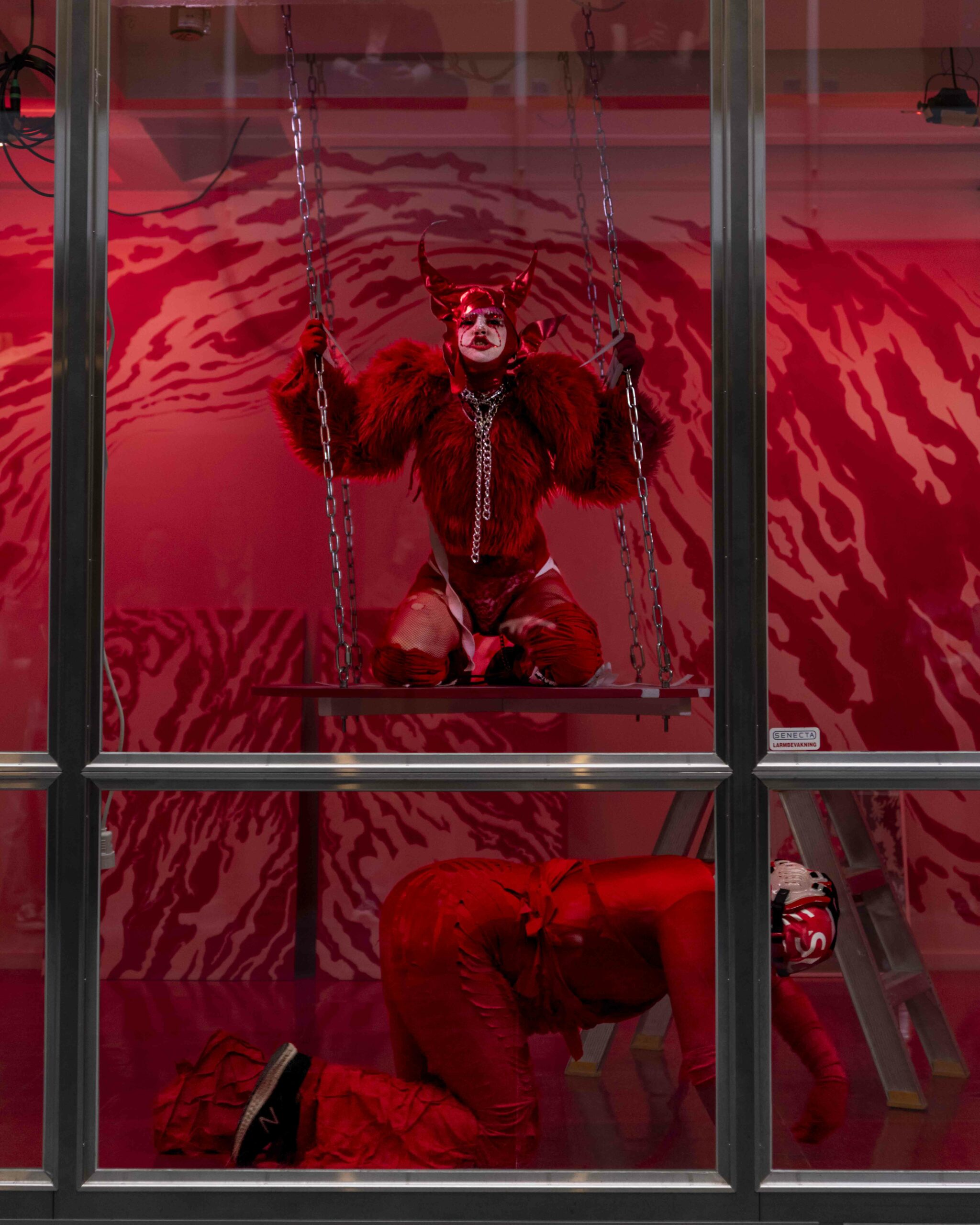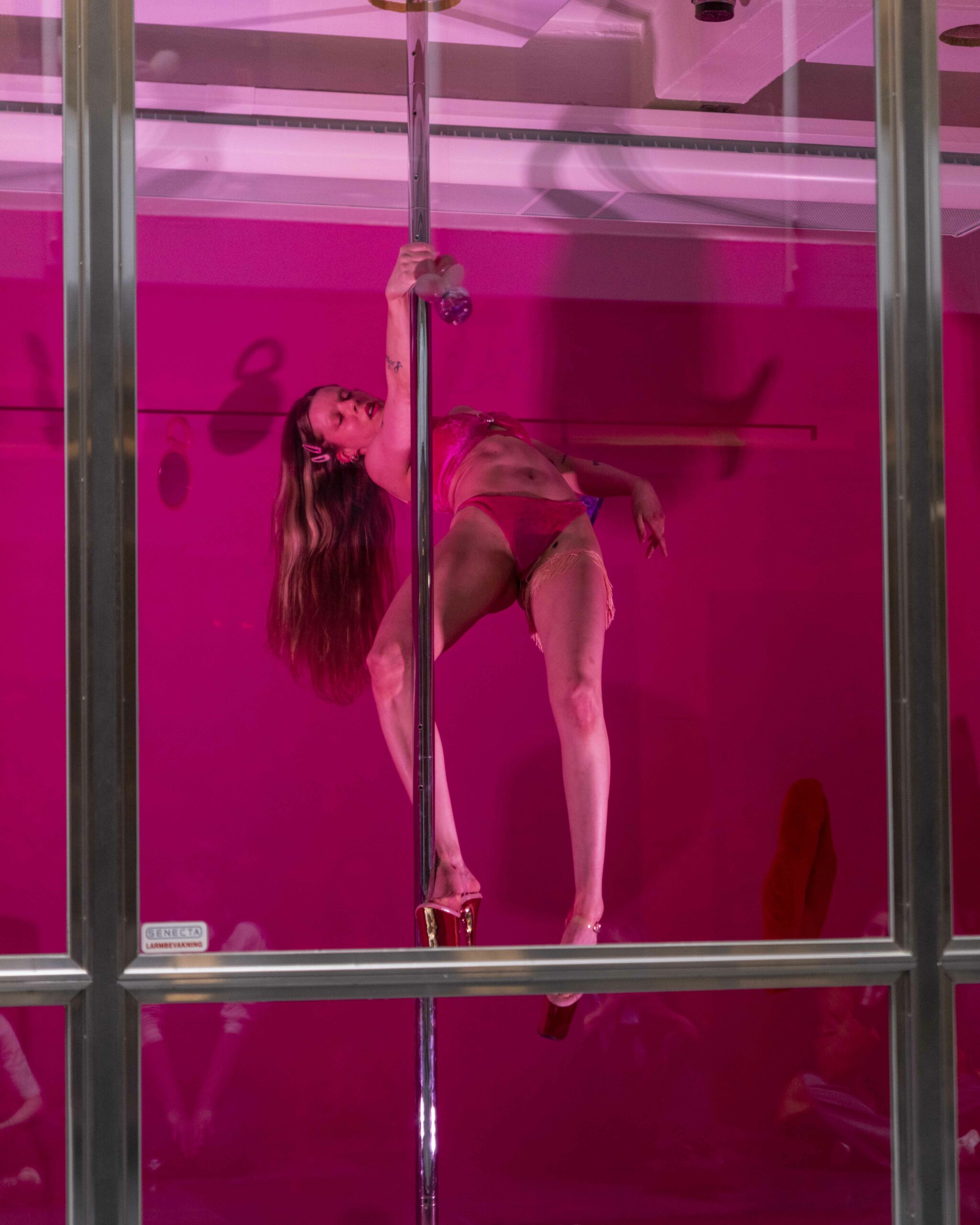 Artist talk with Atoosa Farahmand & Atefeh Sabdani

May 4th
23
May 4th Missschiefs opened up it's doors for the public to partake in the artist talk between the writer Atefeh Sabdani and artist Atoosa Farahmand. The talk delt with Farahmand and Oscar Hagberg's book and exhibition "Not a Typical Persian Girl". The wonderful Atefeh Sebdani, writer, public speaker and "techie", acted as moderator.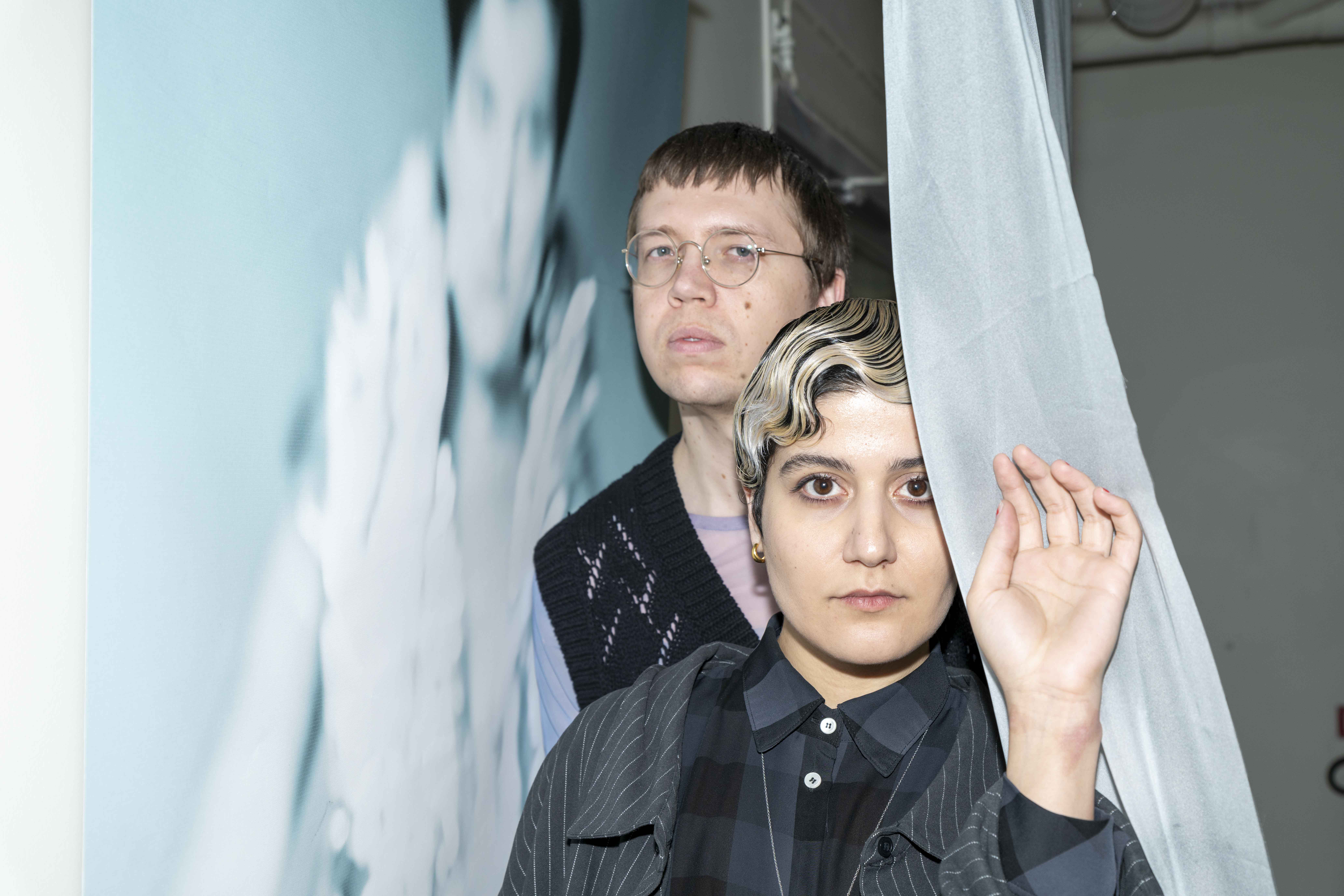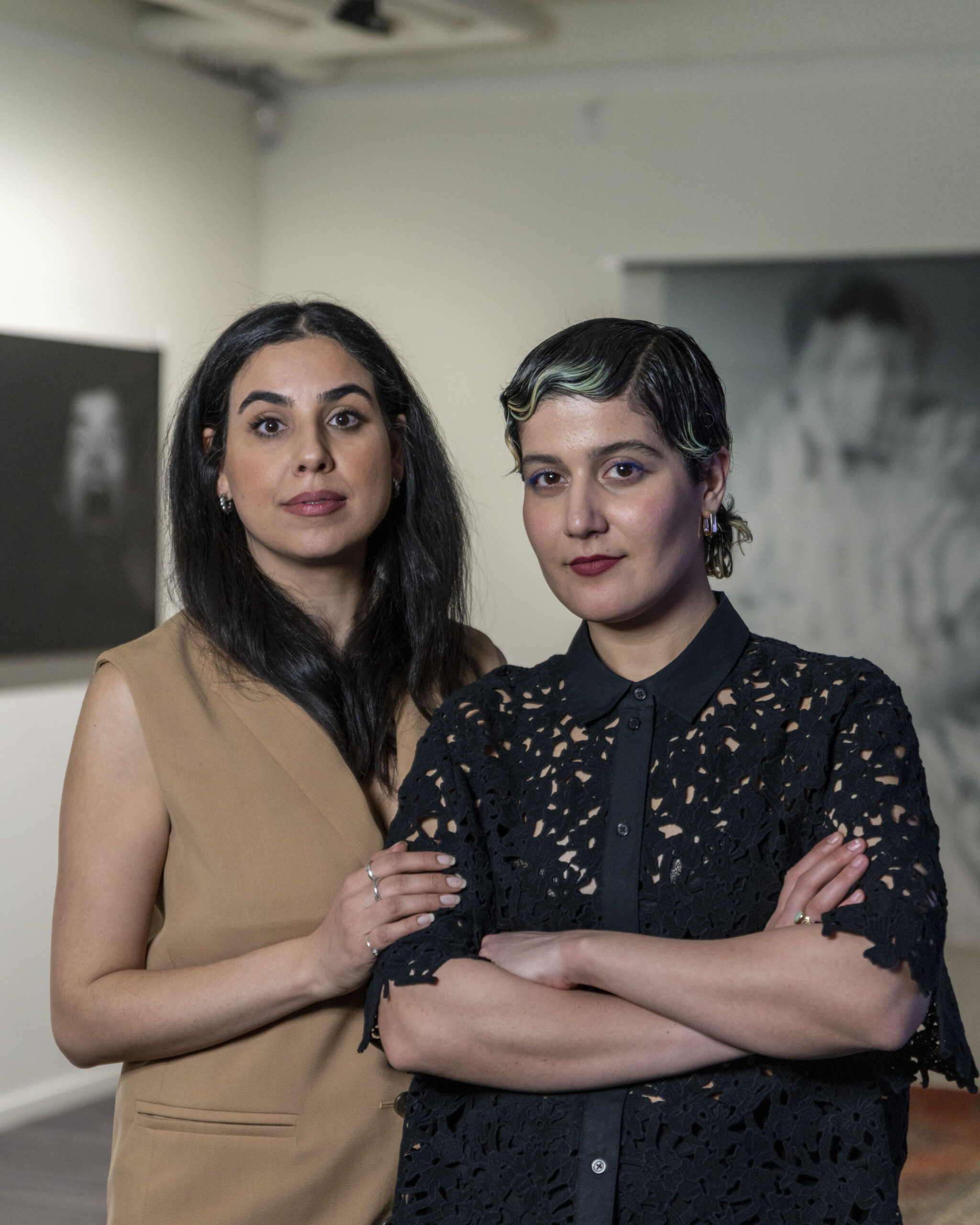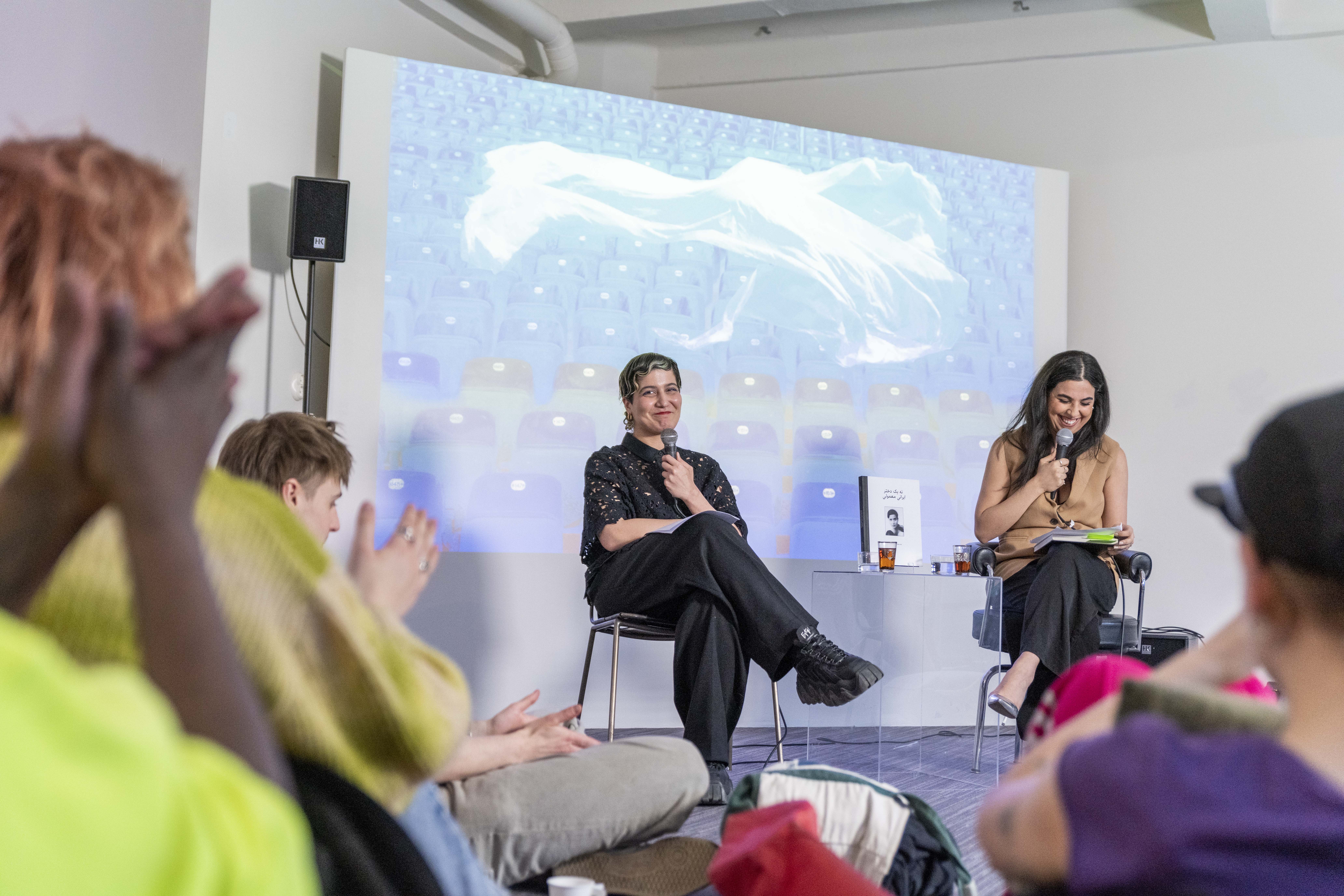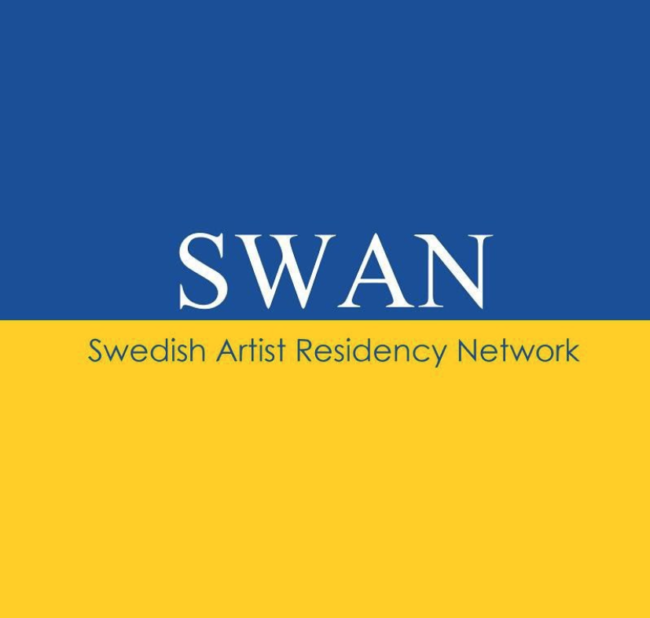 ARTISTS AT RISK x S.W.A.N.

APR 04th
APR 12th
22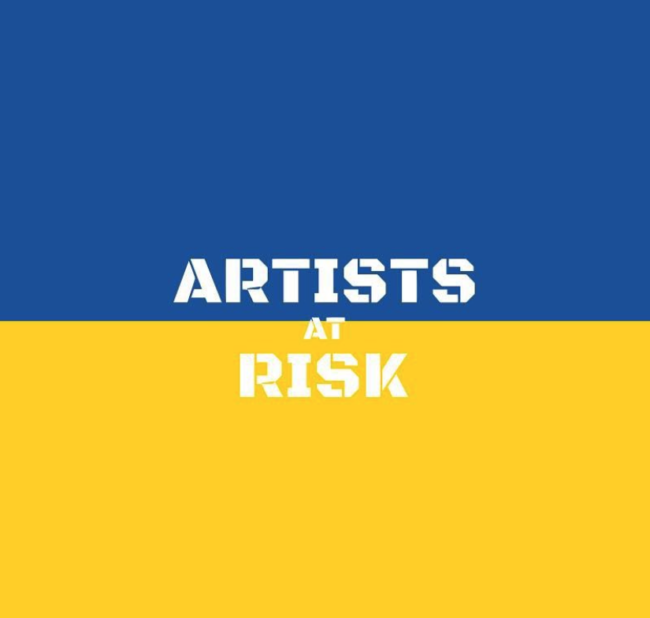 During one week + one evening, we teamed up with SWAN @swan_residency_network and ARTISTS AT RISKS @artistsatrisk to fundraise as much as could to support artists and art workers fleeing the war in Ukraine who come to Sweden. Thanks to all of YOU who donated money we came up to over 60.000 SEK (6000€) which went directly into SWAN's on the ground action to provide housing, art studio and art material to the artists and art workers coming to Sweden from Ukraine - and also Belarus and Russia where if opposing this war you are persecuted.
THANK YOU to everyone who came to our fundraising soirée ❤️

THANK YOU to the artists who performed @grebnellaw @irriterad @verajorgensen @shayashaya ❤️

WELCOME to Oksana @kesan.oksanakhyzhniak fabulous painter from Ukraine who now has her art studio at Linnégatan 4 ❤️
#strongertogether #supportwomenartists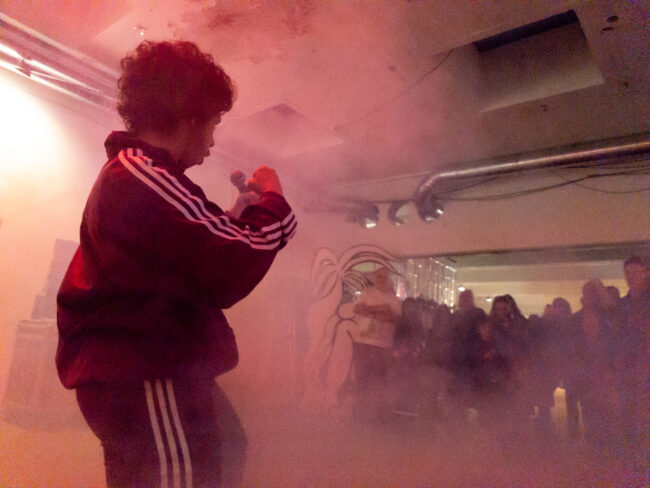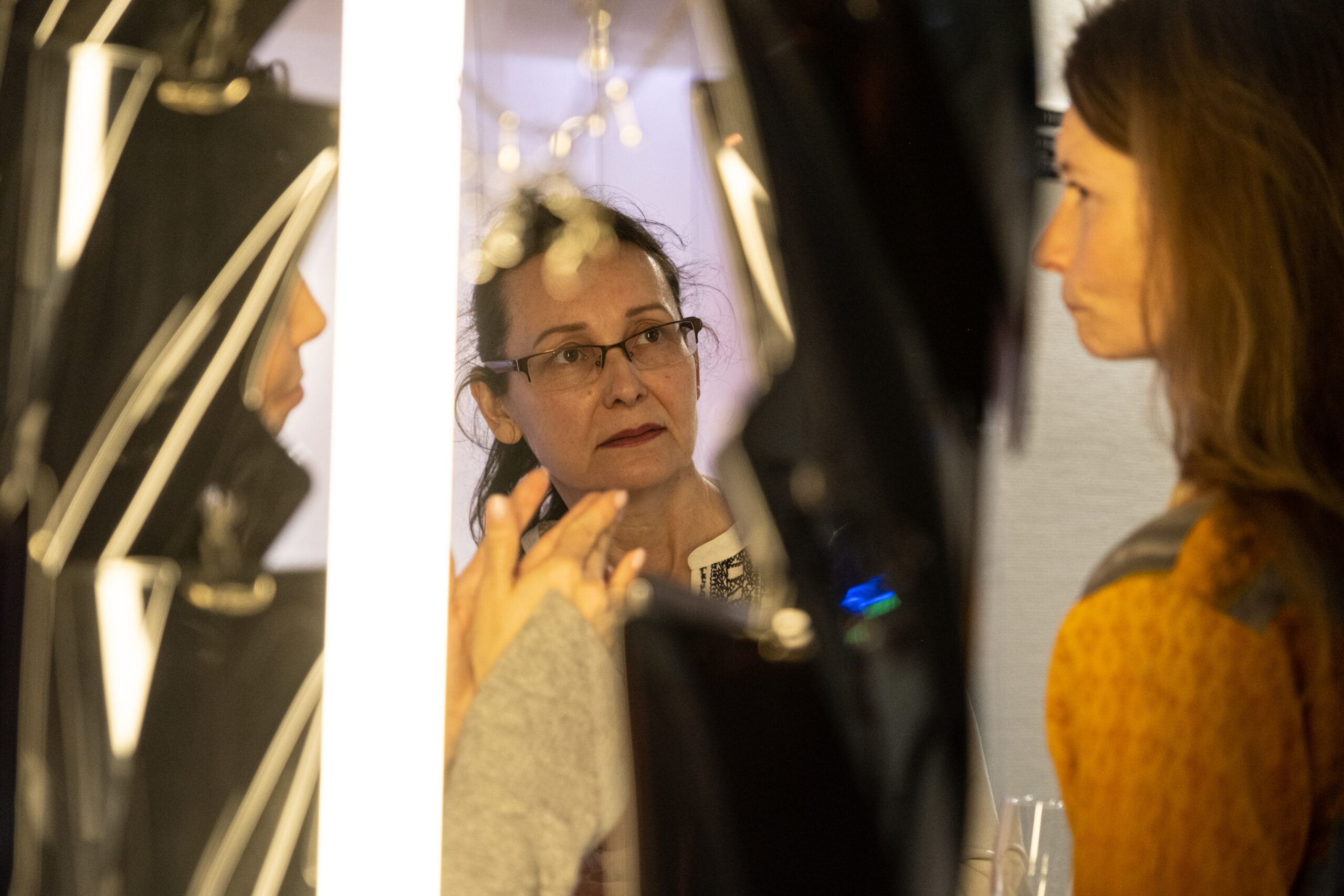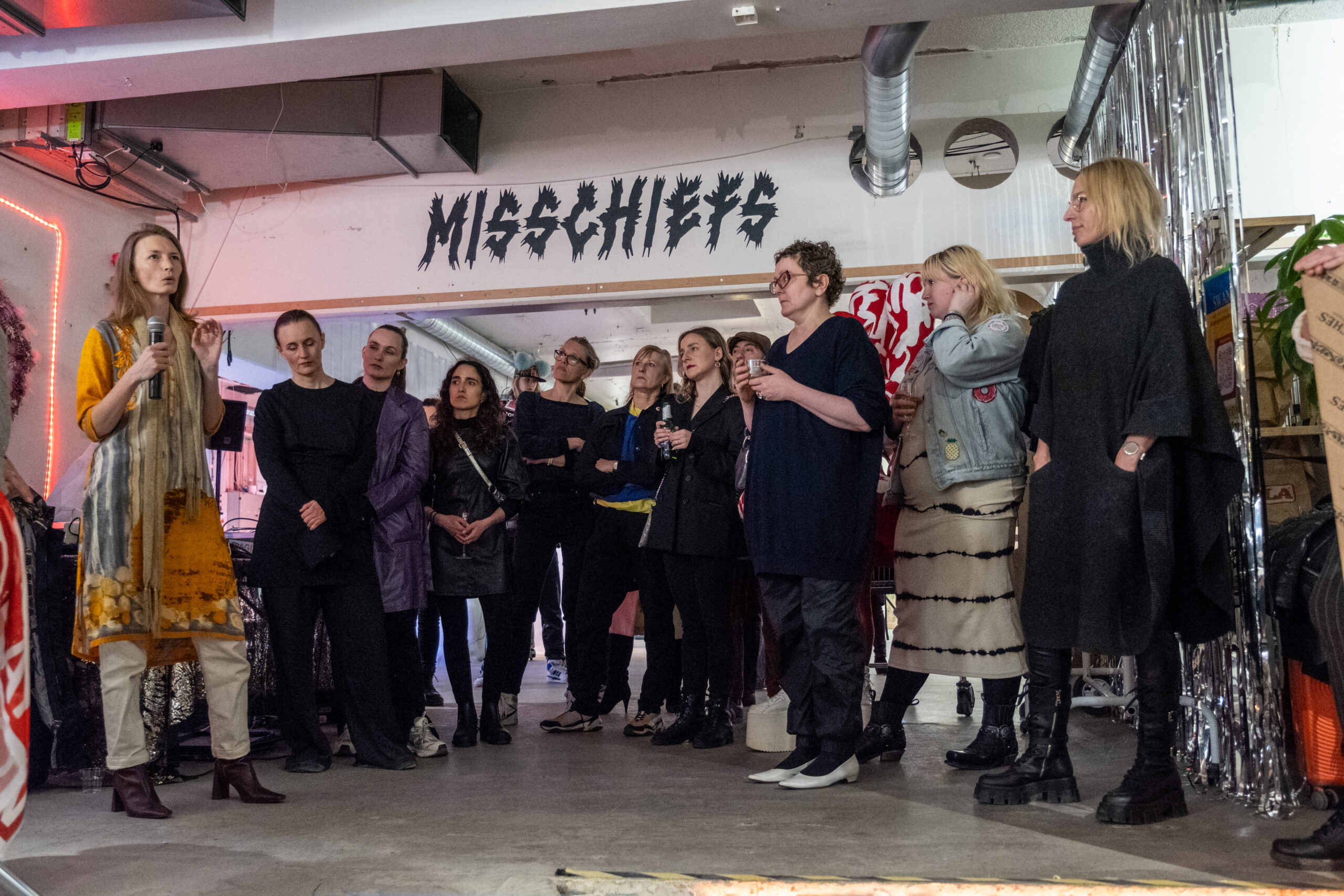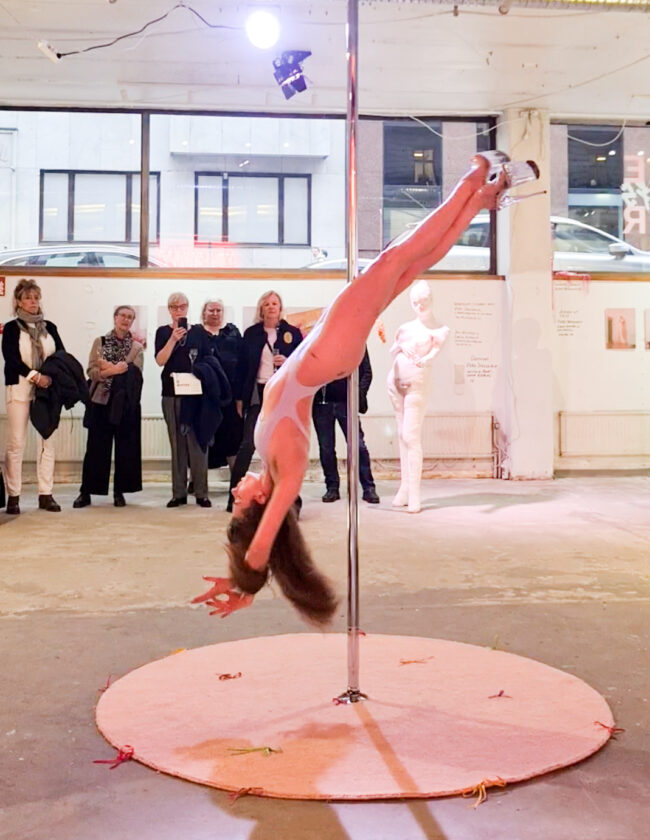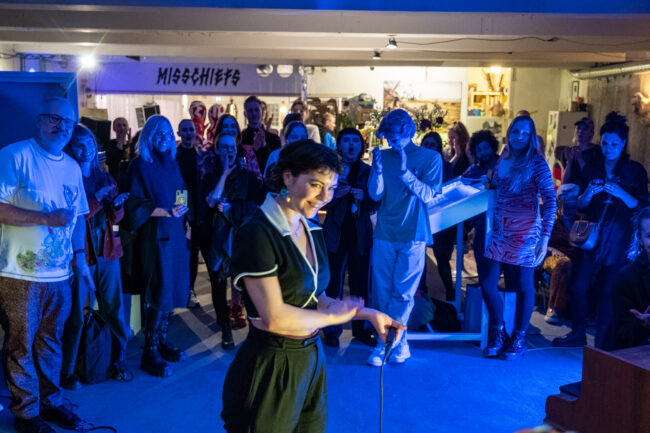 CECILIA HILLSTRÖM GALLERY

APR 29TH
MAY 28TH
22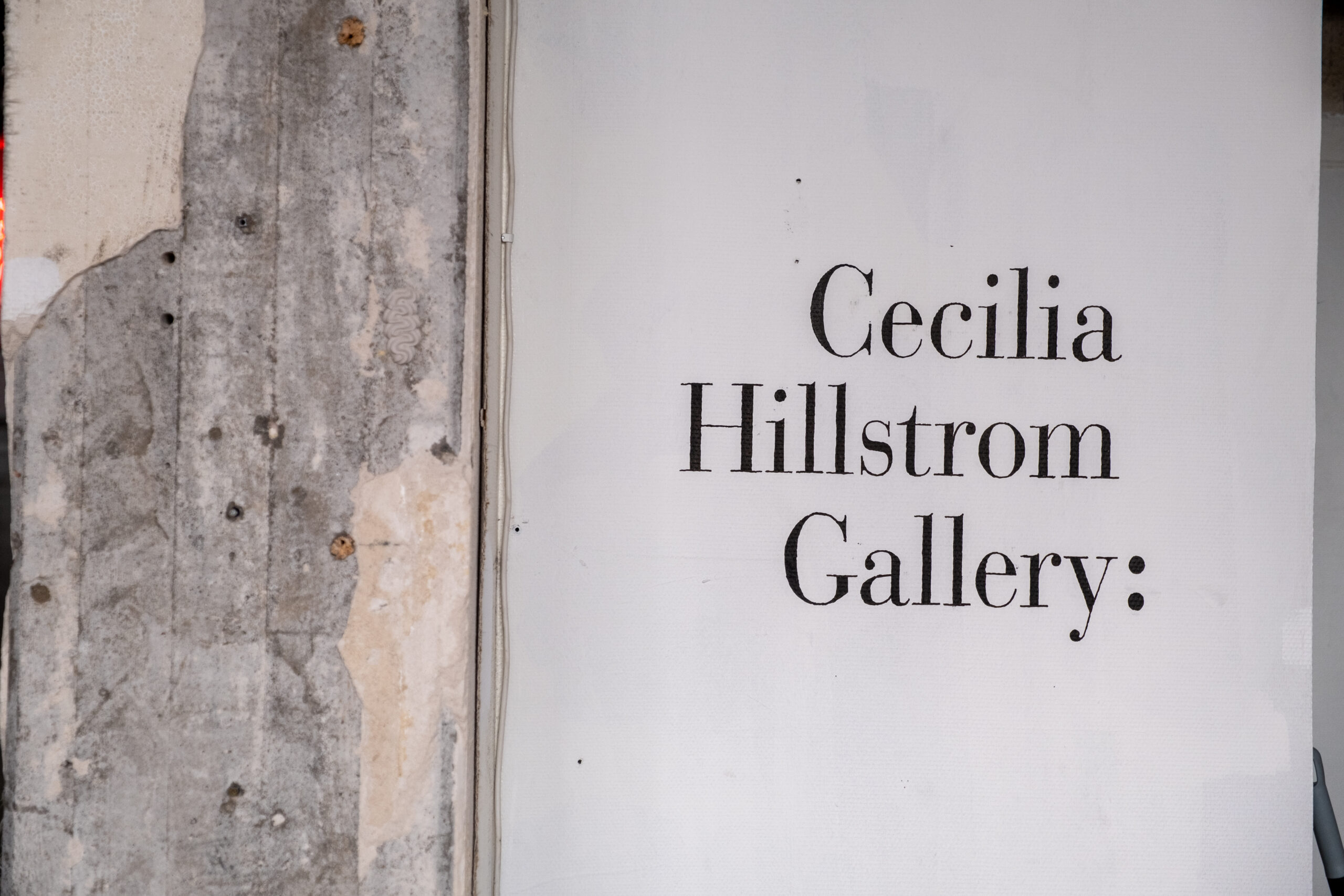 Featuring four outstanding women artists and designers selected on each side:
Sara Szyber for Misschiefs
Lotta Lampa for Misschiefs
Anna-Karin Rasmusson for Cecilia Hillström Gallery
Linnea Rygaard for Cecilia Hillström Gallery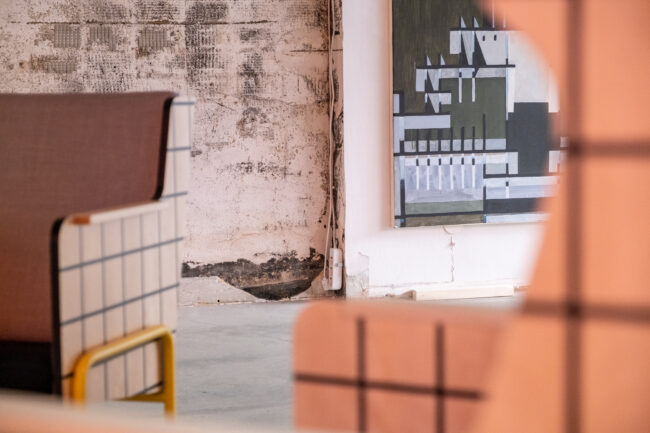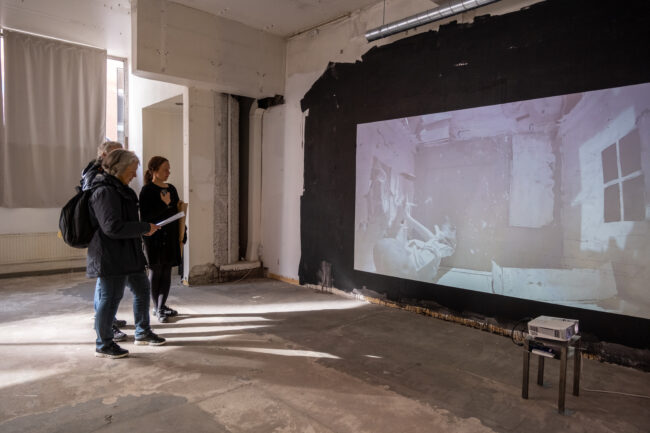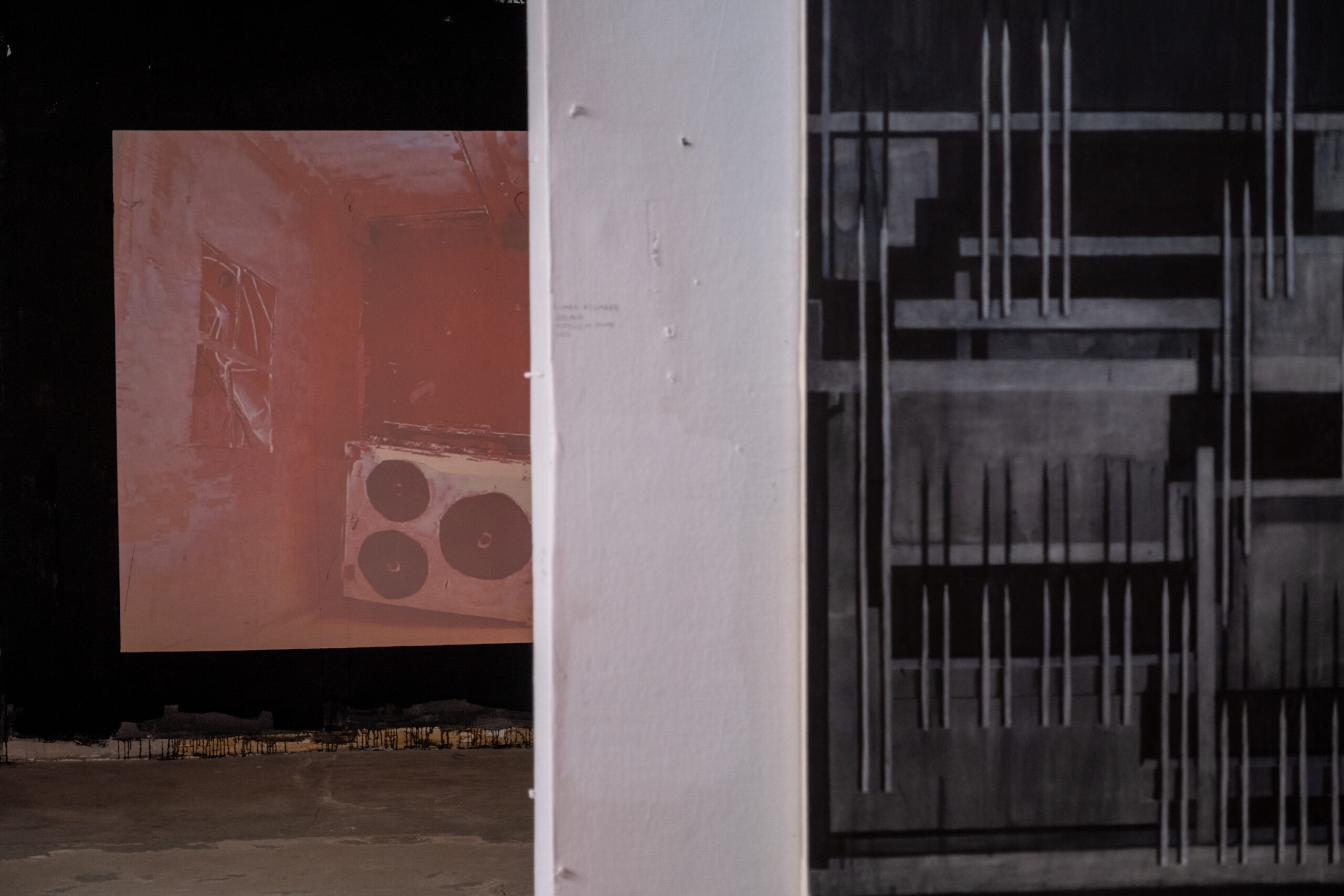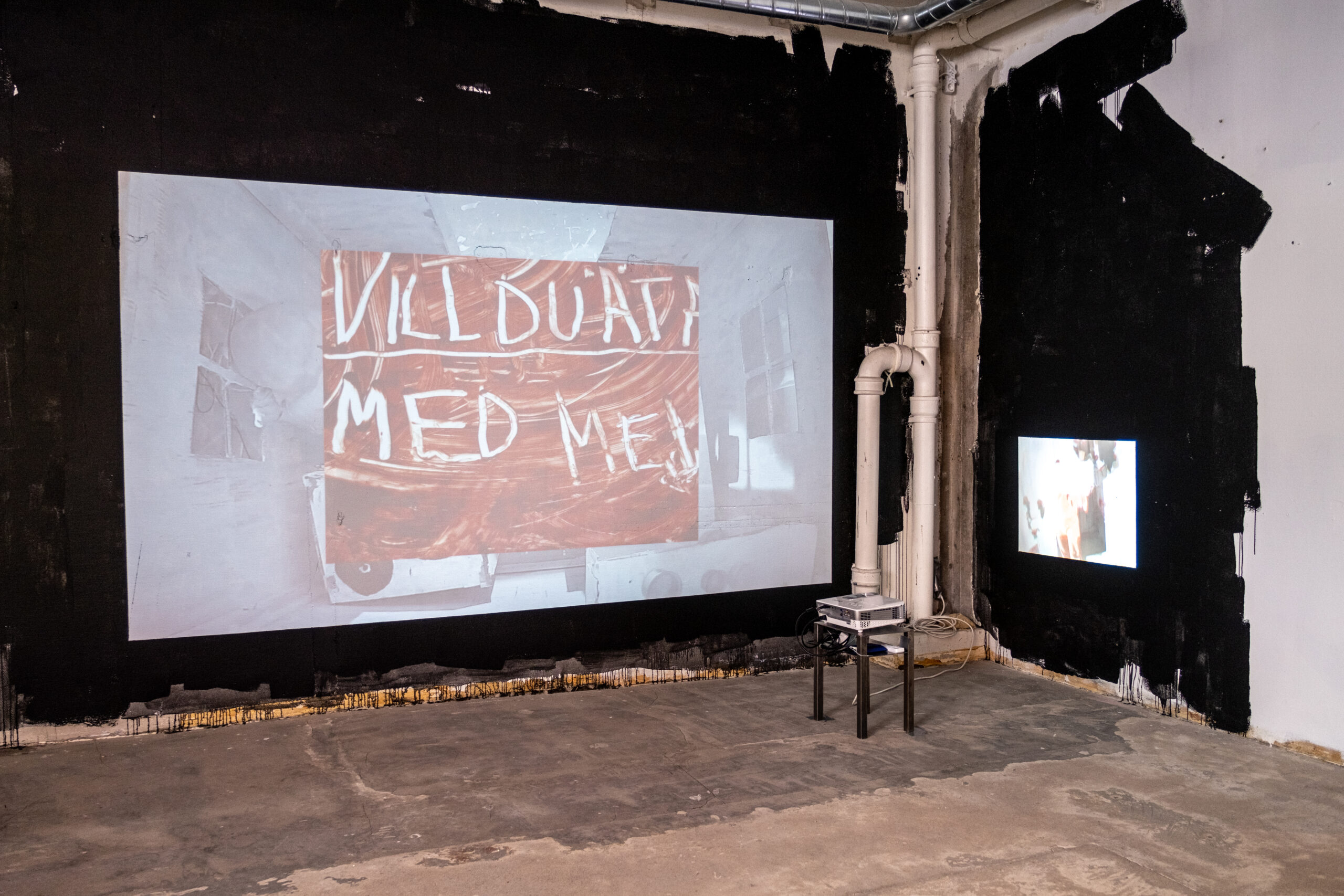 FREAK SHOW

JAN
21
EXOTICA SPA RESORT
"Welcome to Butcher Queen's EXOTICA SPA RESORT part 1, the most popular EXOTIC place at the moment. 🌴 ✈️ 🌴 Here you can get some amazing treatments such as the Exotic Birch Wood skinbleaching healing, or the Exotic Brain Meditation and the Exotic Face Lift as well as the Exotic Anal Massage. Here you will get the extra exotic luxurious treat with birch drinks and sitting at our birch bonfire looking out on the cold birch reality. Welcome to EXOTICA SPA RESORT A place where your body, mind and anus finally can rest and recharge from a long week of just beeing fierce." @butcher_queen 🍀🍀🍀 #misschiefs #takeover #performanceart #livestream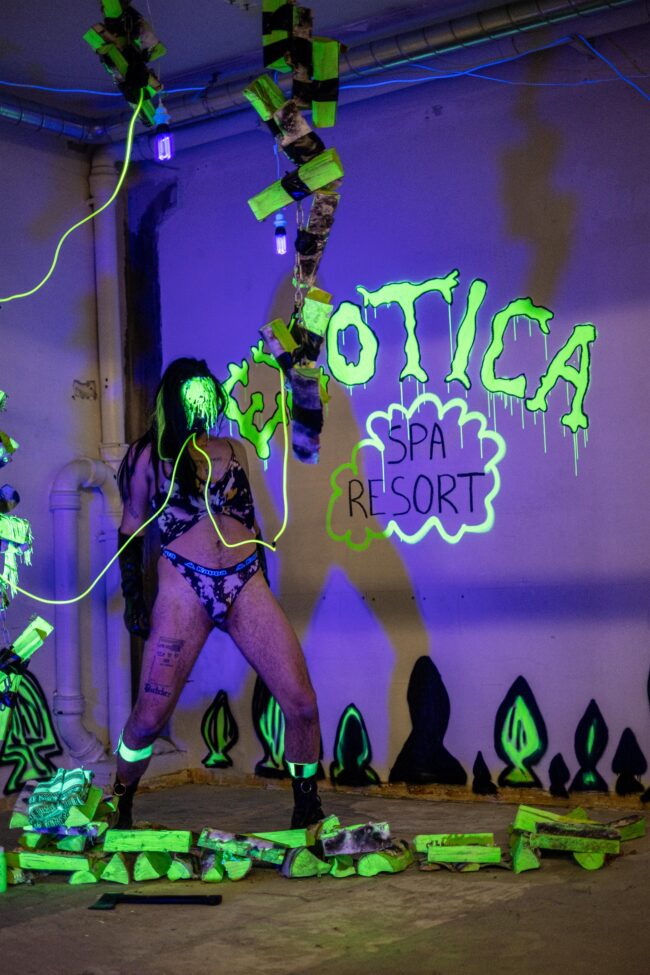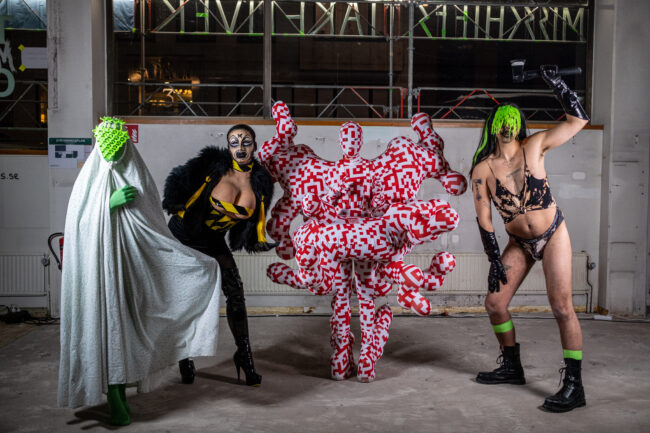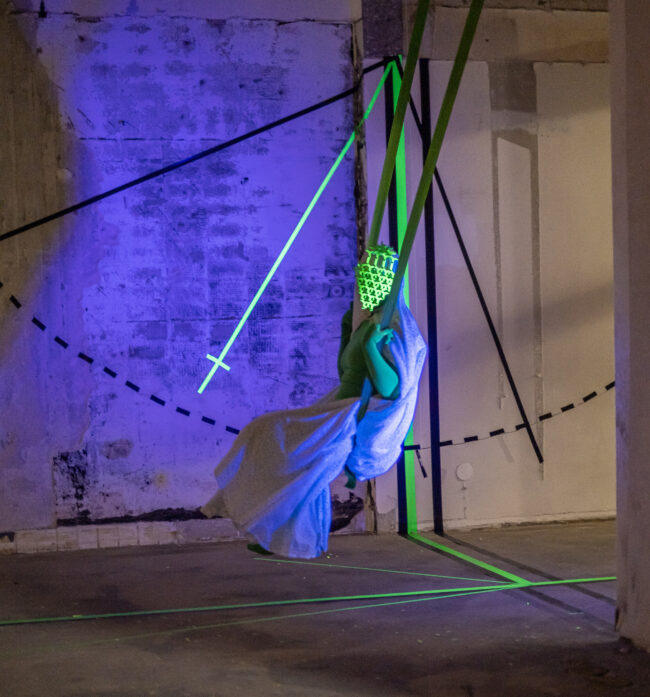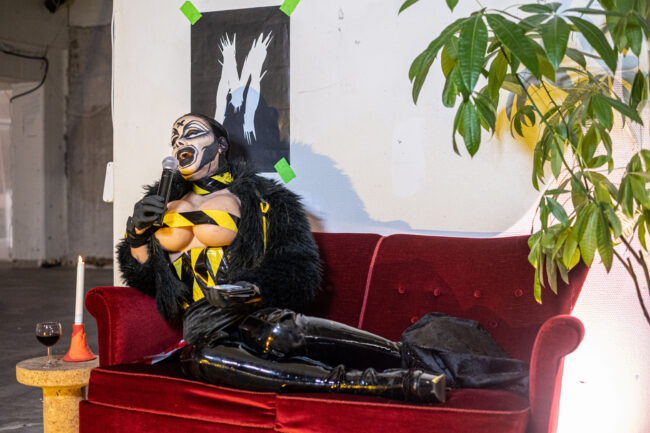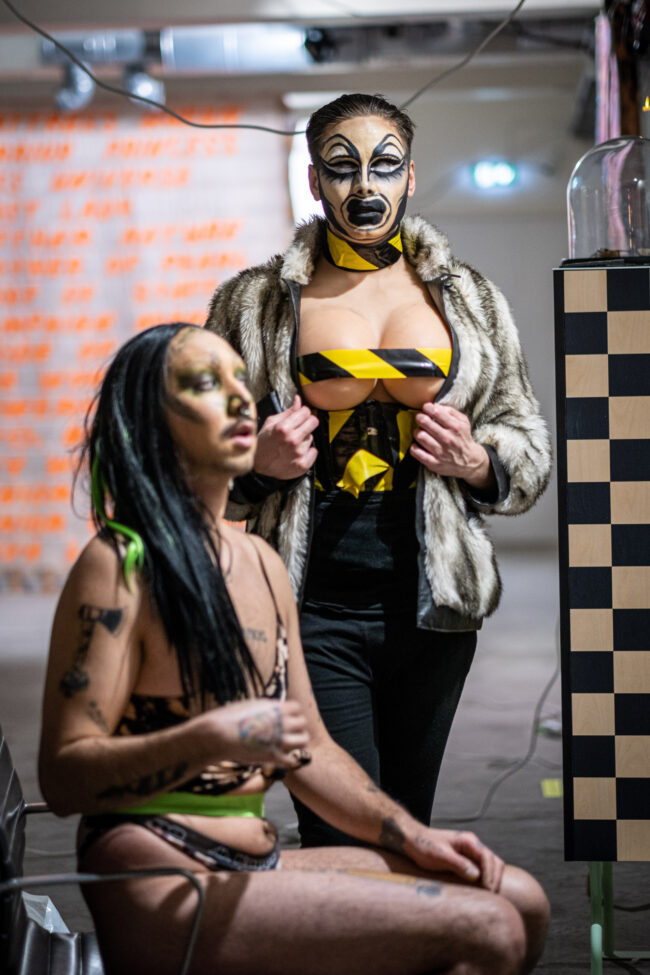 FÄRG & BLANCHE

NOV 09th
NOV 13th
20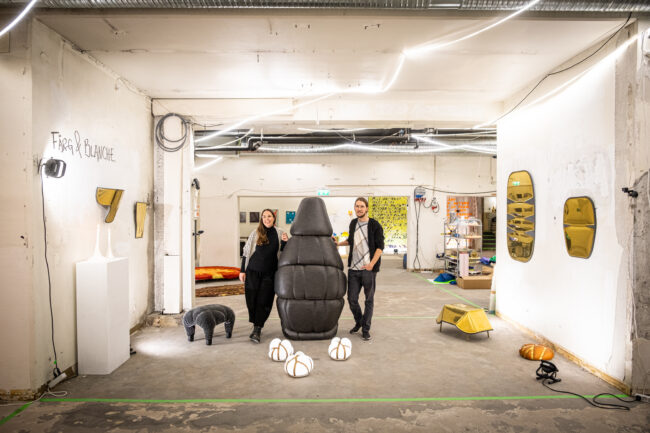 The fabulous designer team EMMA & FREDRIK @fargblanche.

Stockholm based design studio FÄRG & BLANCHE was founded in 2010 by the Swedish designer Fredrik Färg and designer Emma Marga Blanche, born in France. As a studio, they work across a wide variety of fields, collaborating with established furniture brands such as BD Barcelona Design, Gärsnäs and Petite Friture to name a few, as well as producing their own collections and limited art pieces.

Their temporary installation was displayed on Linnégatan 4 during november 2020.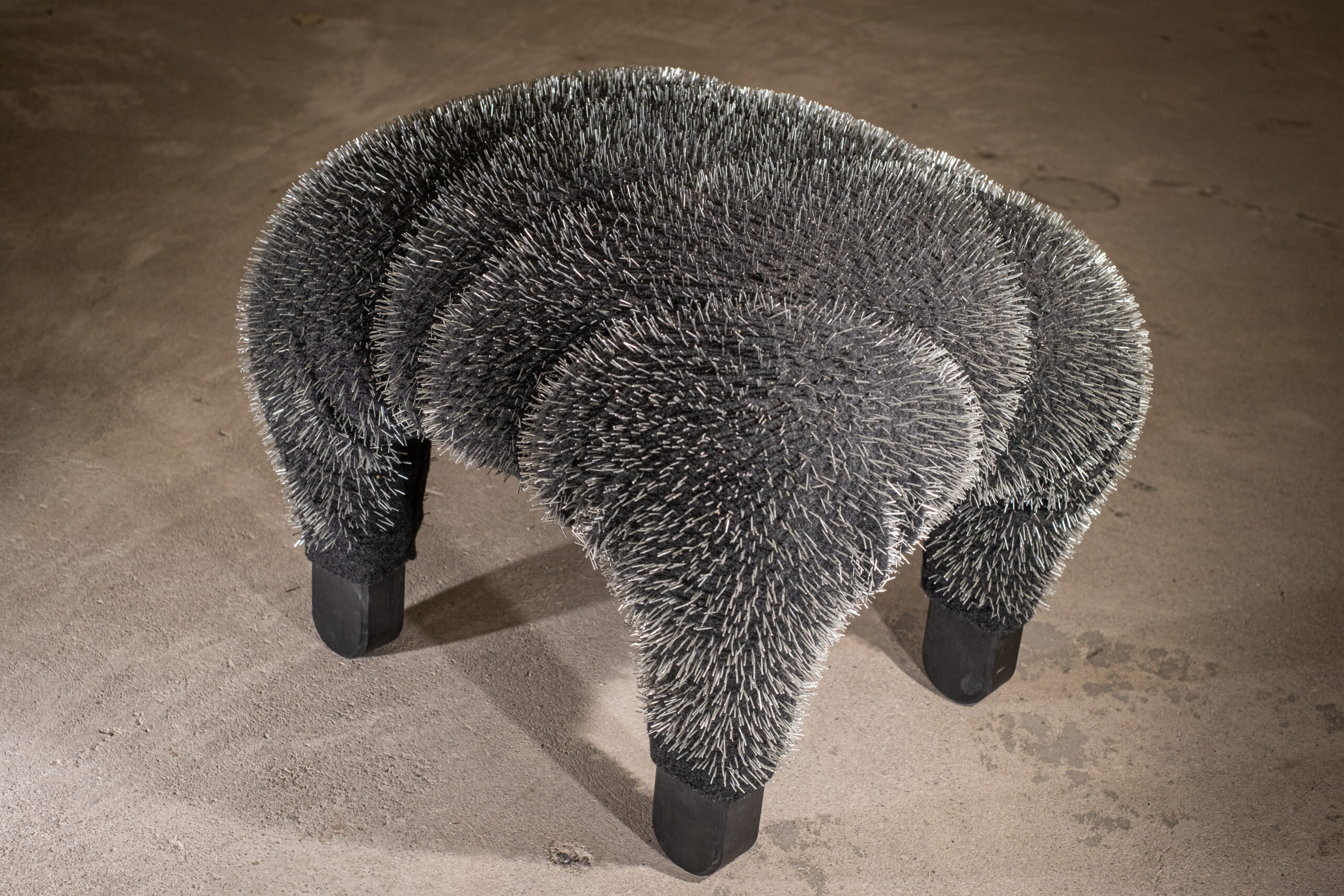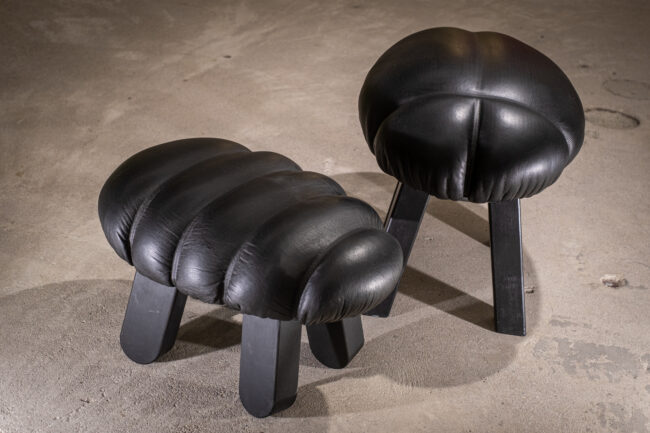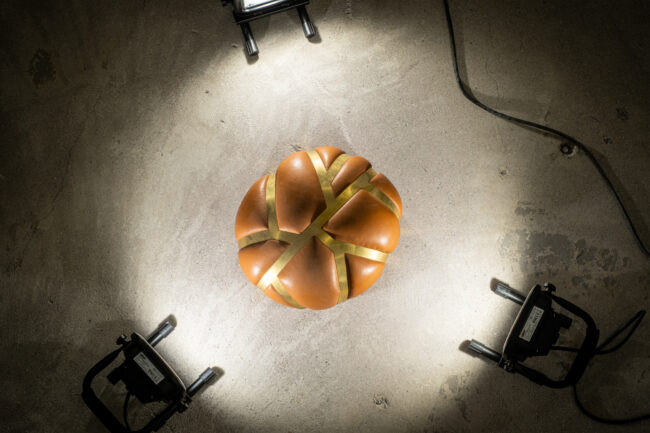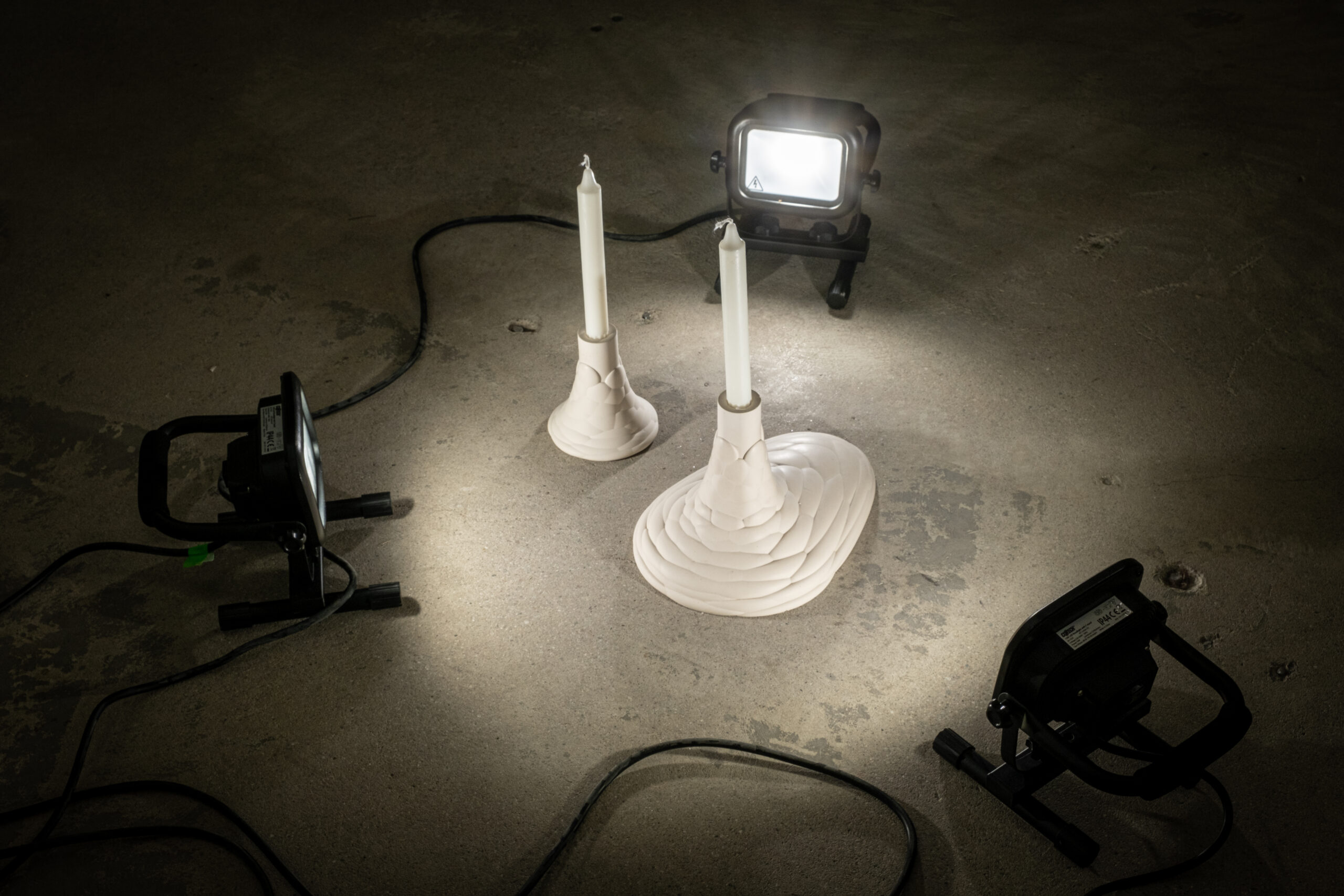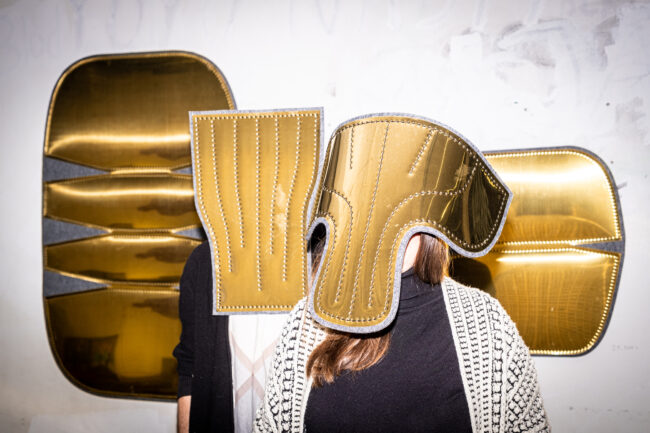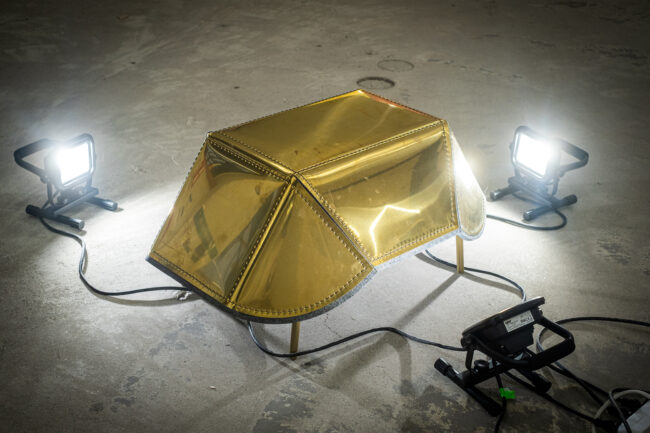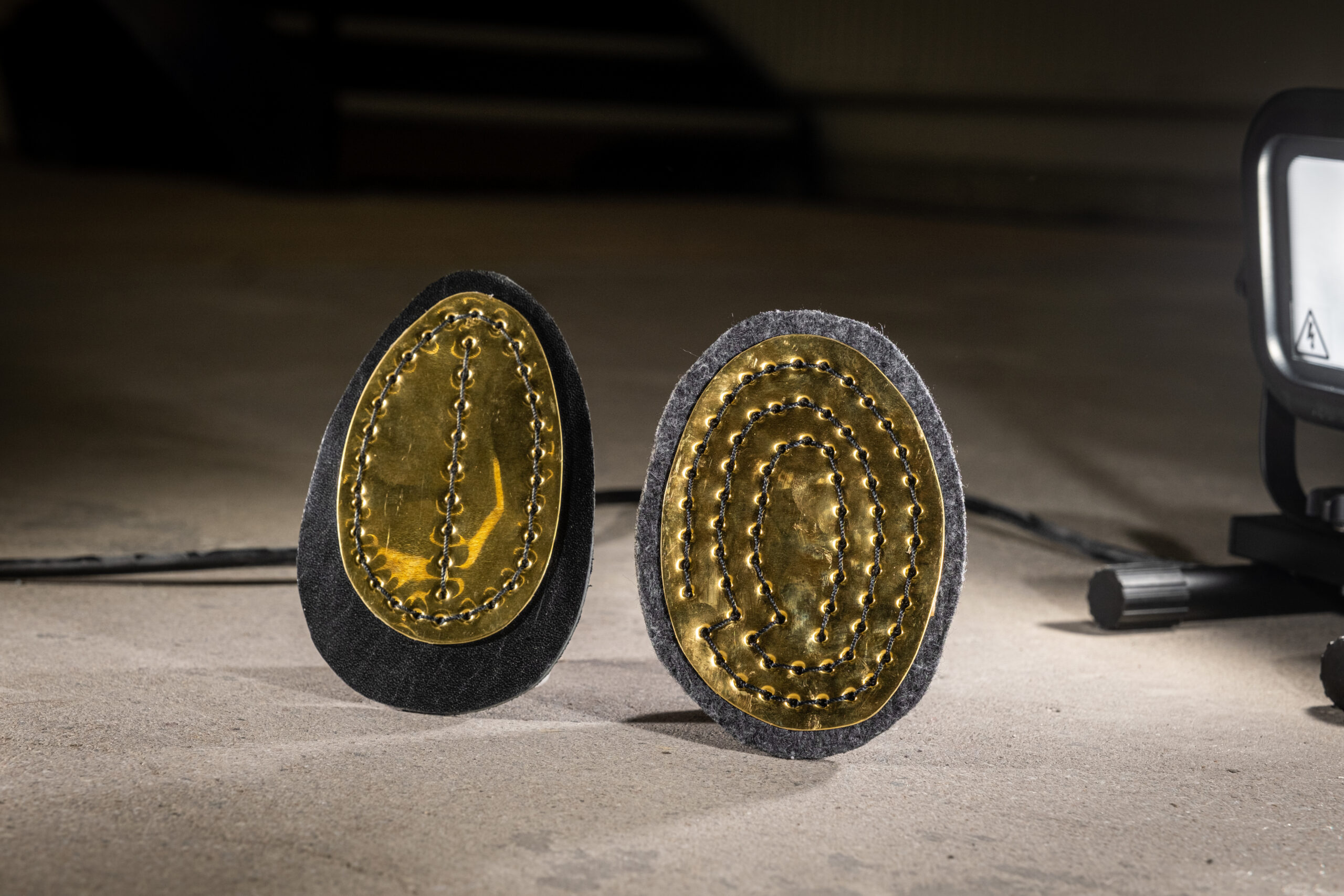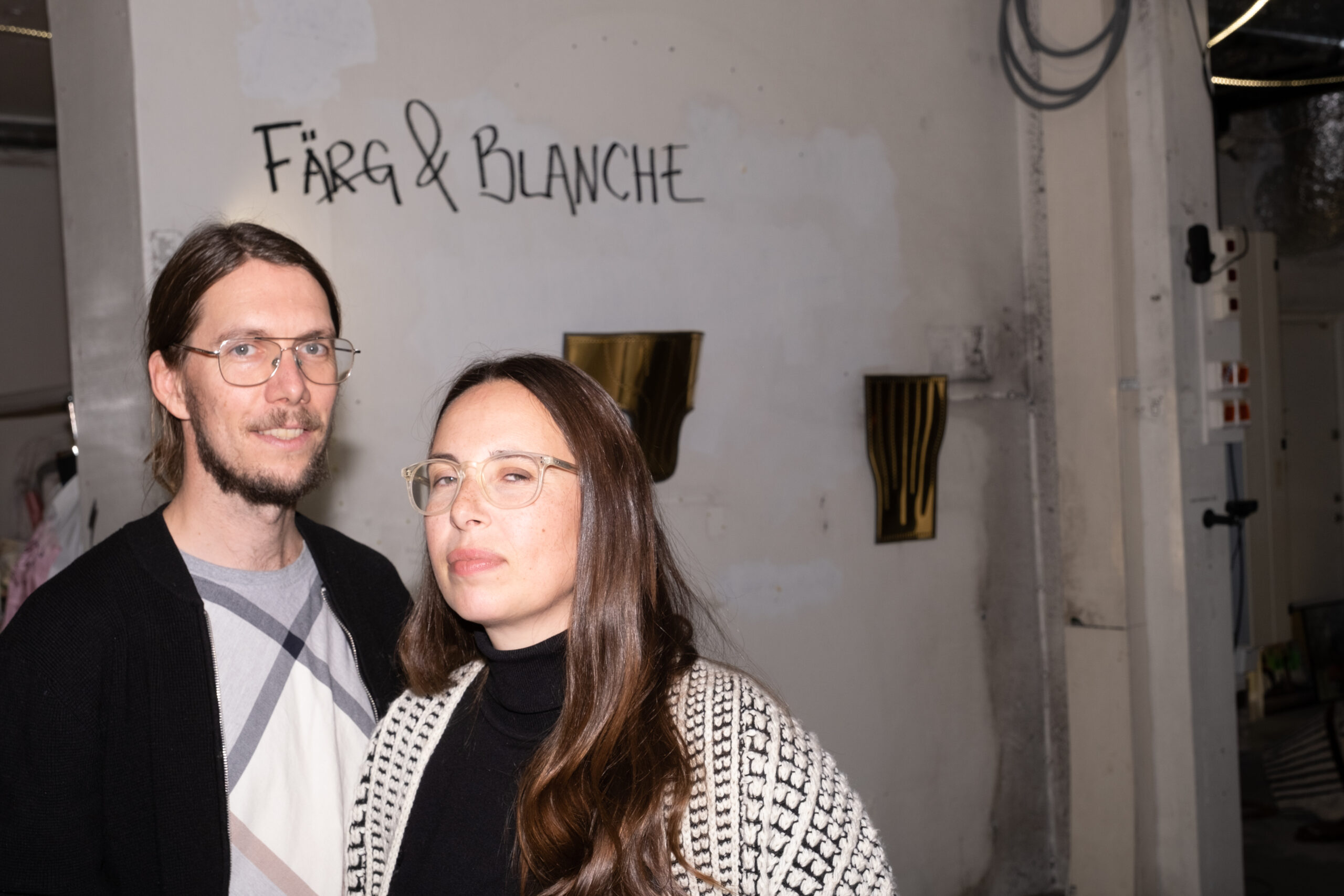 FARVASH & LUCA

NOV 05TH
20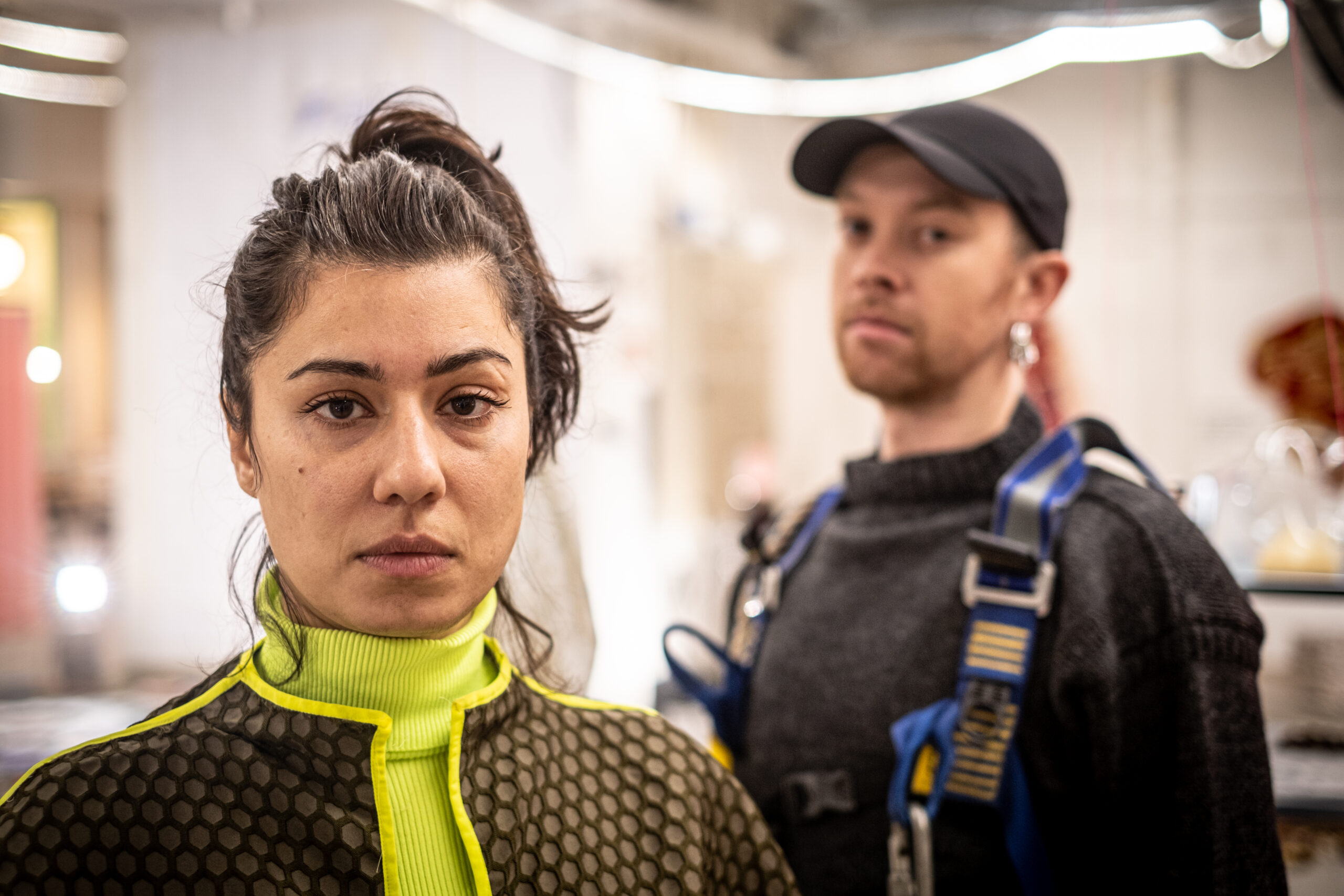 Power duo @farvash & @lucage0rge

Farvash invited Luca George to work in her Misschiefs art studio this week towards a new collaborative performance piece made especially for Misschiefs .

Focusing on elements of the absurd within each of their practices they will attempt to piece together and highlight the influcence storytelling, and more specifically, science fiction has on their work. In collaborating for the first time both artists intend to continue their shared approach to art as an access point to the anatomy of ones own desires.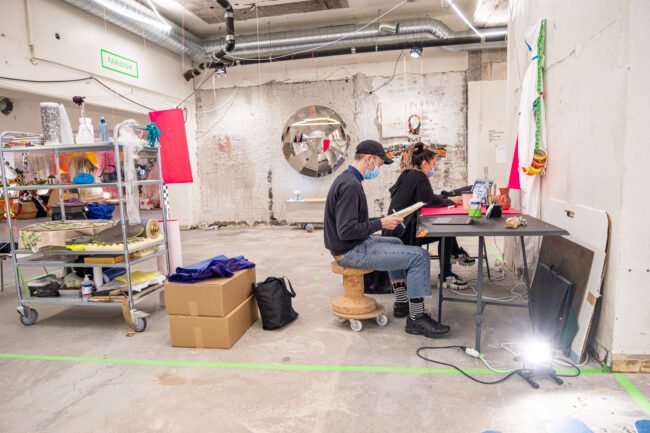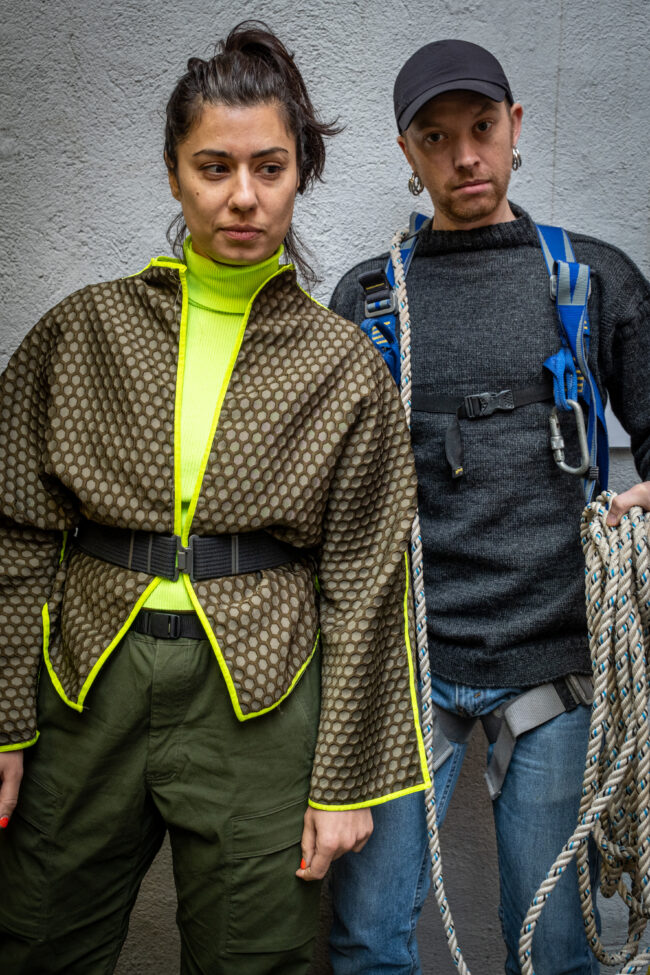 FEEL FREE MOVE THE TILES

NOV 01st
NOV 06th
20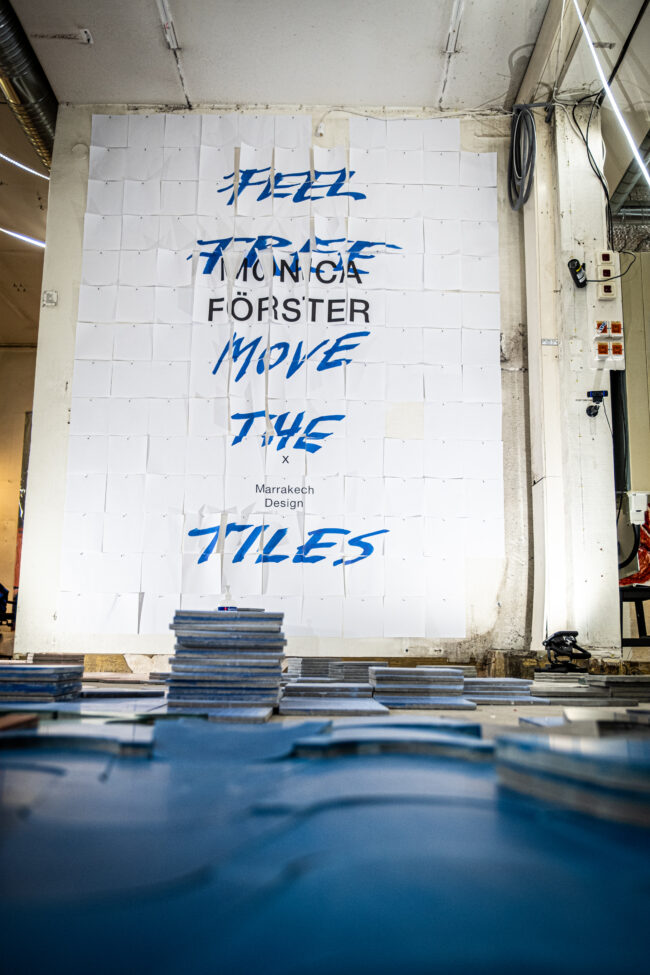 MONICA FÖRSTER
MONICA @monicaforsterdesignstudio.

Monica Förster, the creator of some of the most internationally renowned objects in contemporary Swedish design today, is based in Stockholm but grew up close to the Artic circle in the very north of Sweden. Her work is characterized by a strong sense of pure form mixed with a neverending curiosity for new
materials and technology. Always trying to work in a cross-disciplinary way, she invents and renews typologies in industrial, furniture and object design.
Monica Förster, who is one of the top names within Swedish design, has created some of the future´s classic designs. Monica Förster Design Studio is based in Stockholm, and works on an international level with companies such as Alessi, Bernhardt, Cappellini, De Padova, Offecct, Swedese, Poltrona Frau, Tecno, Volvo CE and Whirlpool. She has won numerous swedish and international awards such as Designer of the Year and has been exhibited all over the world in museums and institutions such as Moma NY and VA museum, London.

Monica Förster has also been represented in the International Design Yearbook.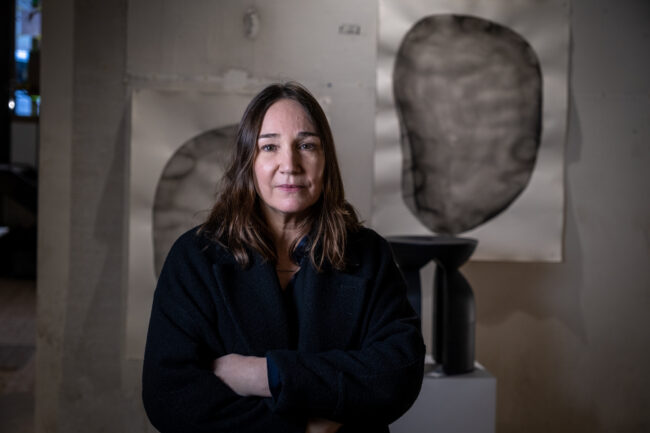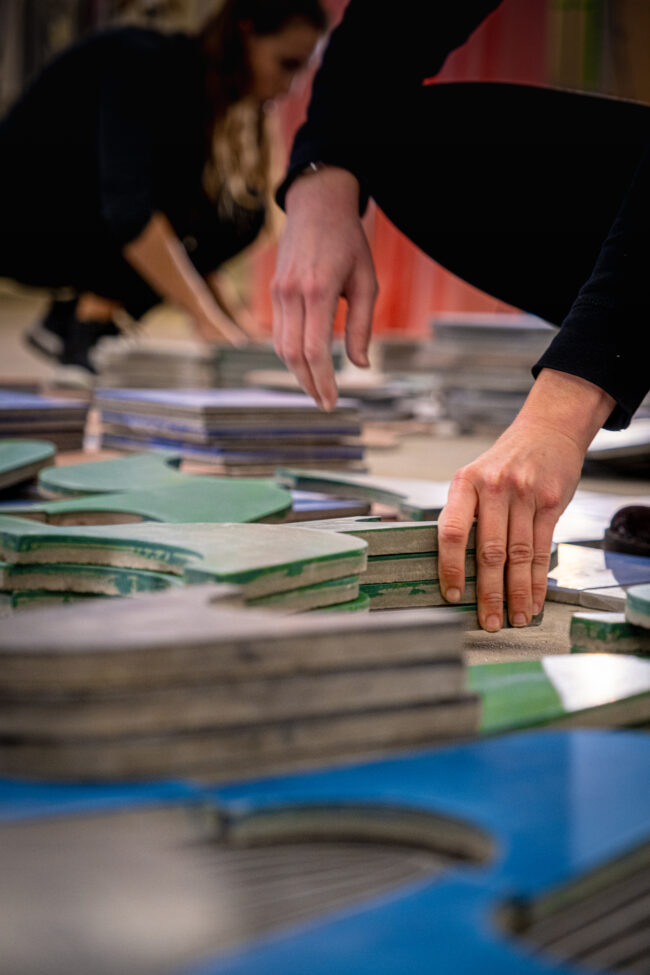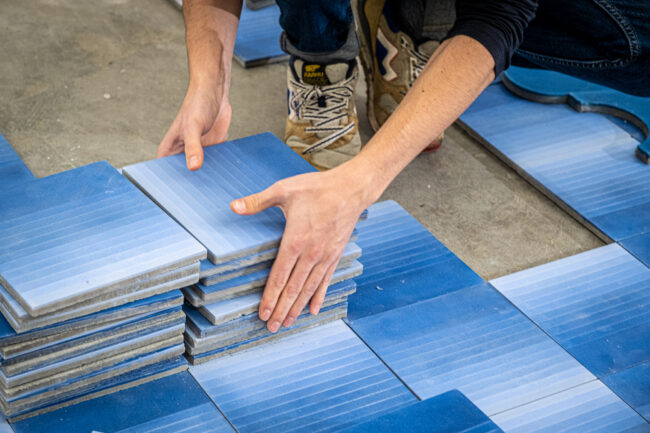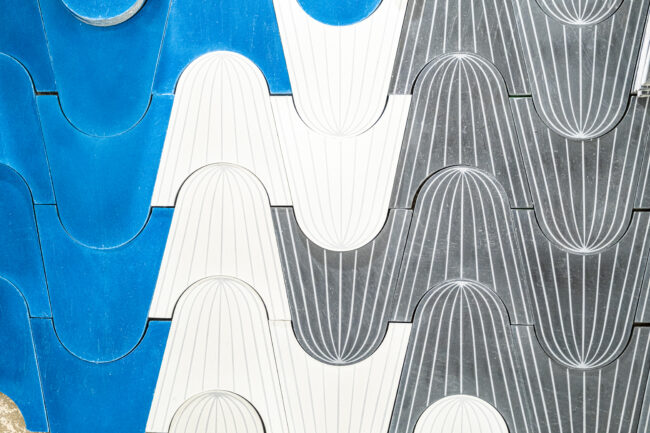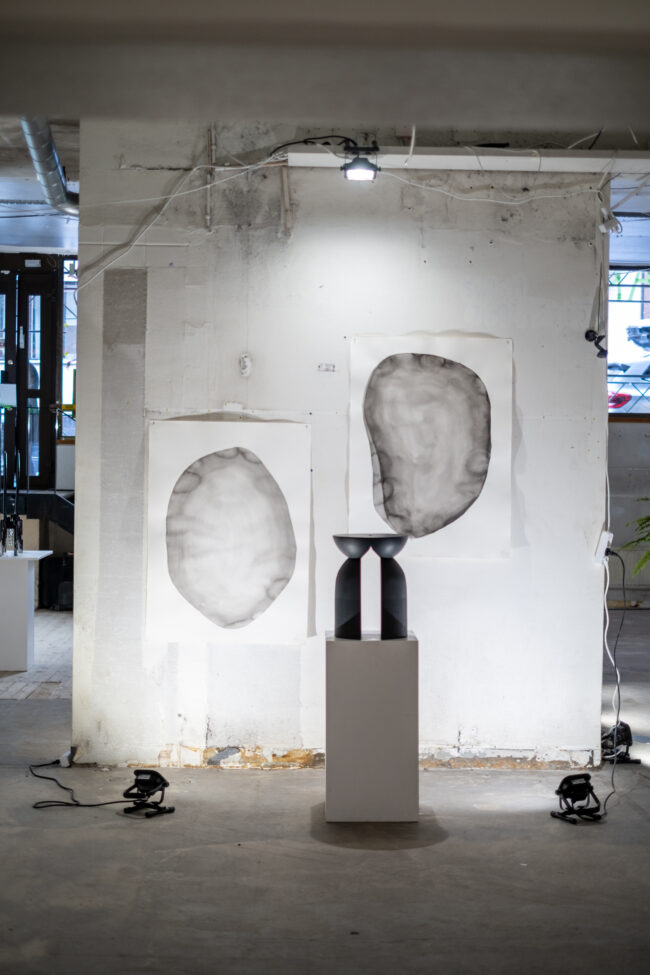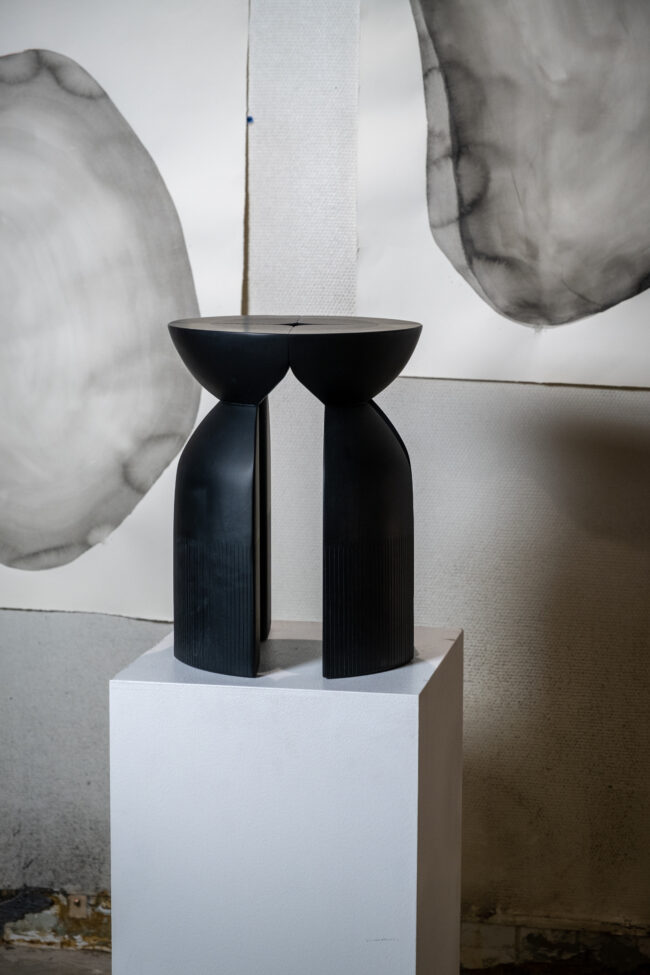 Linda Emmy

OCT 26TH
OCT 30TH
20
Take over by EMMY @emmylinda77

Linda Emmy Al-Ghussein is a half-Palestinian who grew up in Västerort outside of Stockholm. After her Bachelor in Textile Art at Konstfack, she took a Masters in Sculpture at the Finnish Academy of Art. She has been awarded several prizes for her spatial installations and sculptures, for example the Merita Promising Young Artist grant 2017, and the Work Scholarship from the Swedish Cultural Foundation @kulturfonden 2020. She works both individually as well as in the art duo Restlessminds
@restlessminds.sweden

At Misschiefs for her takeover of the central guest artist stage, she is building a spatial installation with sculptures that have teleported out of their worlds of images, to become available for us to experience tactilely. For her, it is important that art is not only viewed from a distance, but also can be experienced with our bodies.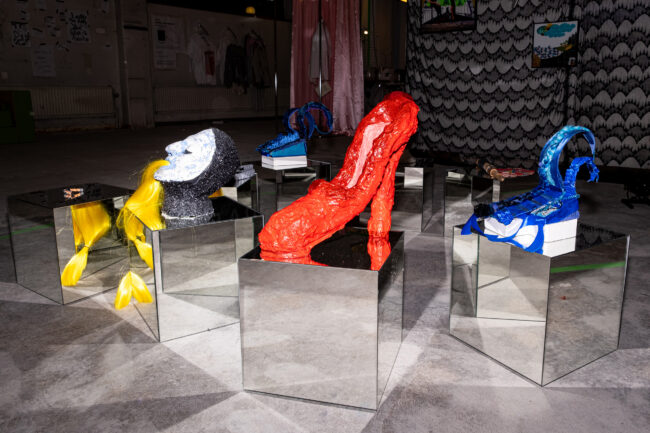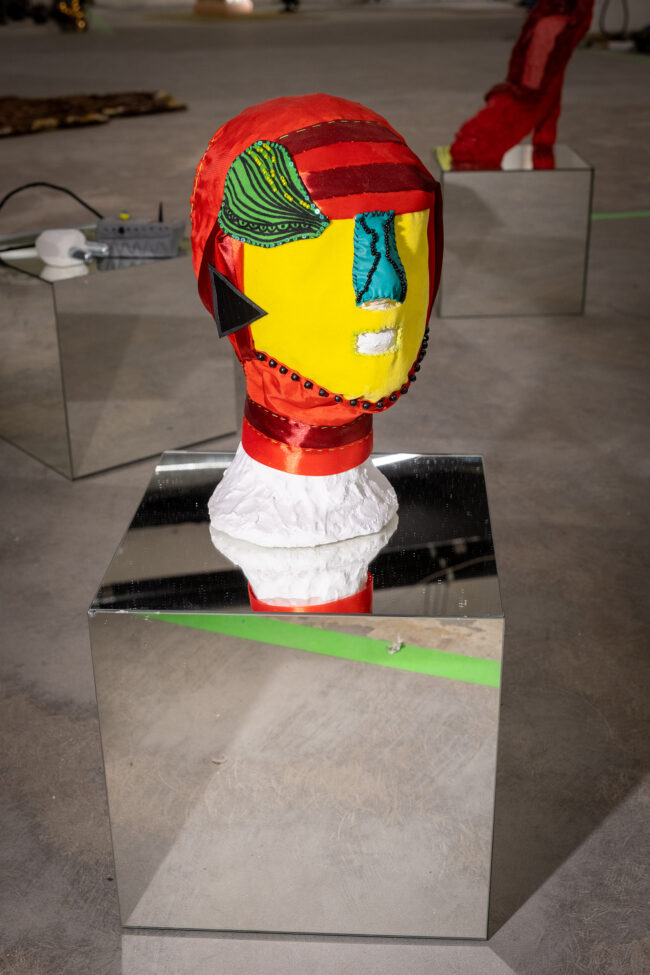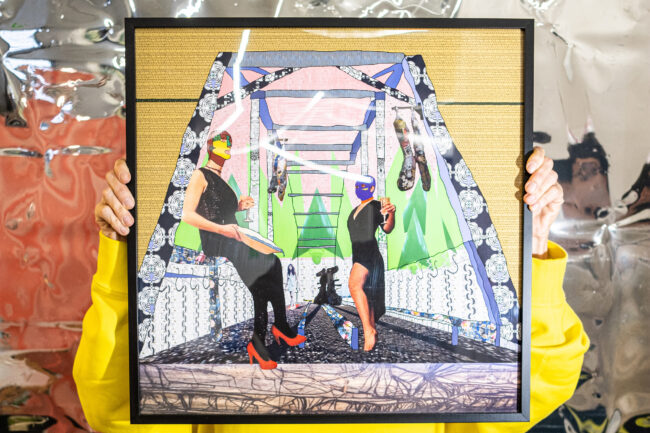 Yngvild Saeter

OCT 12TH
OCT 17TH
20
YNGVILD @yngvildsaeter.

Norwegian artist, Yngvild Saeter is born in 1986, she lives and works in Stockholm, Sweden.
She is represented by Andréhn-Schiptjenko @andrehnschiptjenko.

Apart from her art school education Saeter also has a degree in social and cultural anthropology and political sciences. This informs her work, in which she creates sculptures and objects from selected readymades- mostly spare parts from motorcycles and other vehicles. In an exploration of ideas of masculinity, protection, speed and the heroic she creates hybrid forms that are at once recognizable yet defy comprehension and categorization.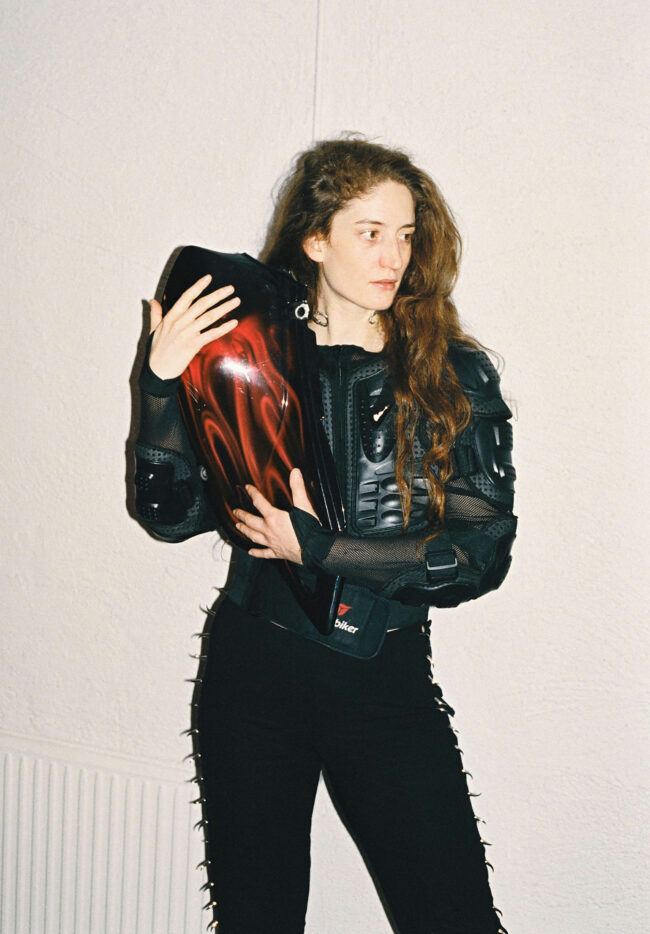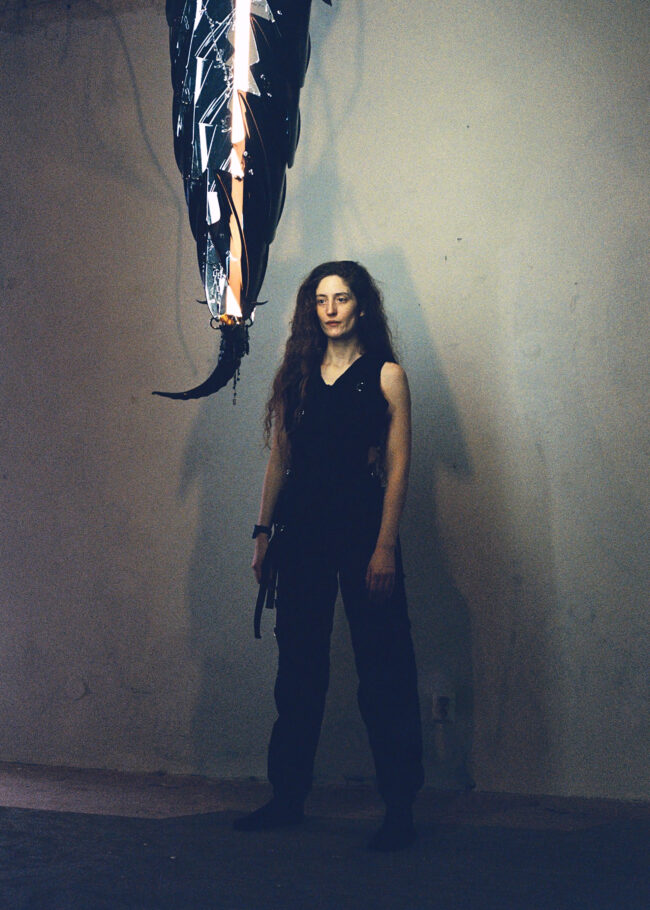 COMPUTER
DANCE
MUSIC

SEPT 14TH
SEPT 19TH
20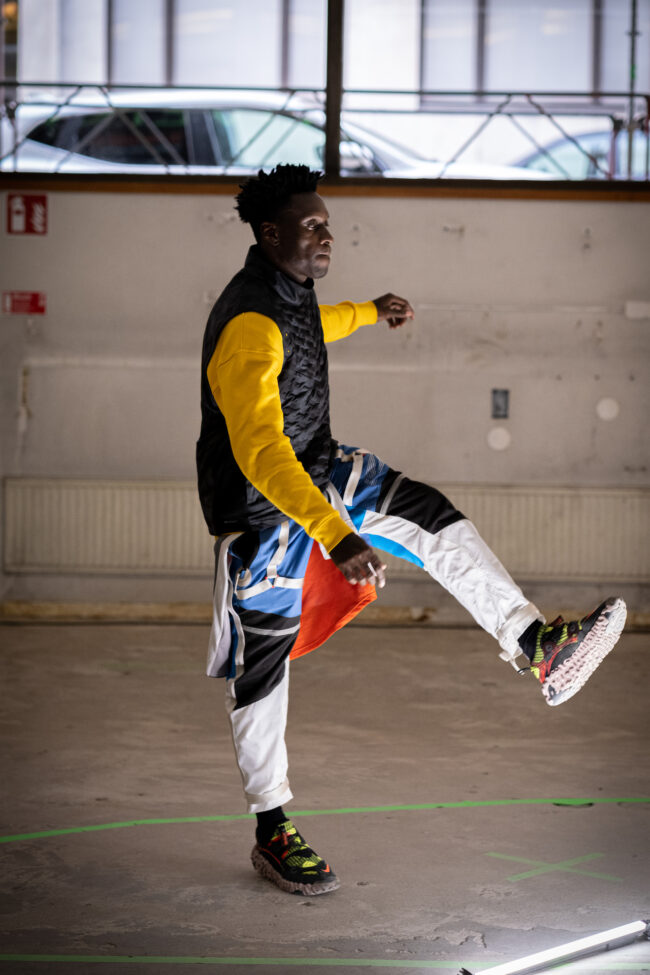 NSDOS
#NSDOS @koodes_k.

After studying dance, Kirikoo Des aka NSDOS, felt the need to create his own sound in order to explore movement. This is how he started imagining a whole new sonic order, an alternative approach to music –through abstraction, he pushes the limits of the body, objects and sound. His alternative vision and the way he reinterprets technological tools have made him one of the most important techno hackers of his generation. NSDOS doesn't create, he regenerates and transmutes music. His creative path is empirical, sometimes organic as he puts sensors on himself, insects, his public in trance, trees – everything that comes on his way – and transcribes movement into sounds.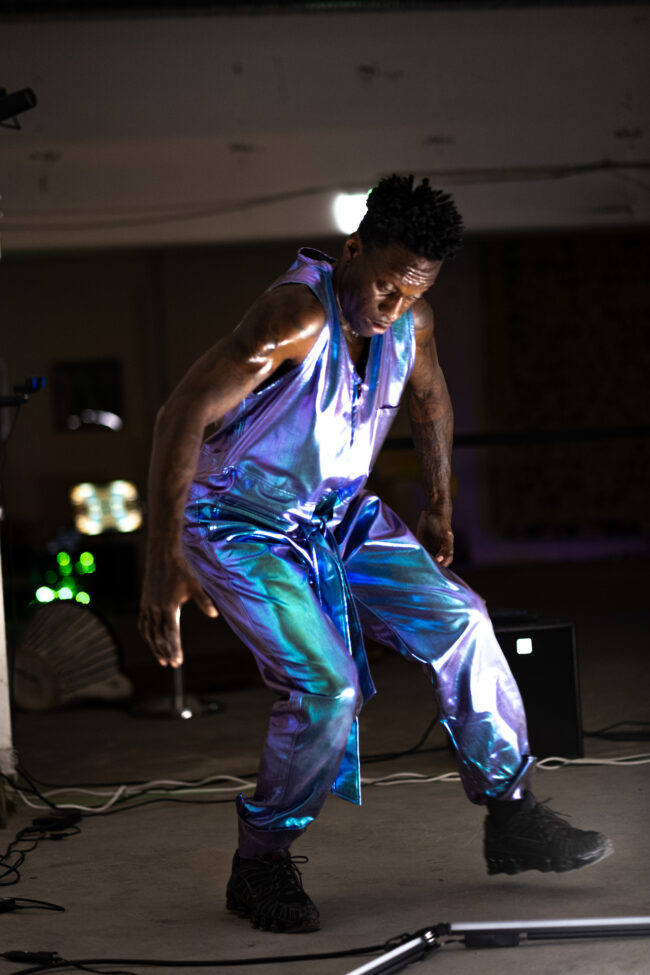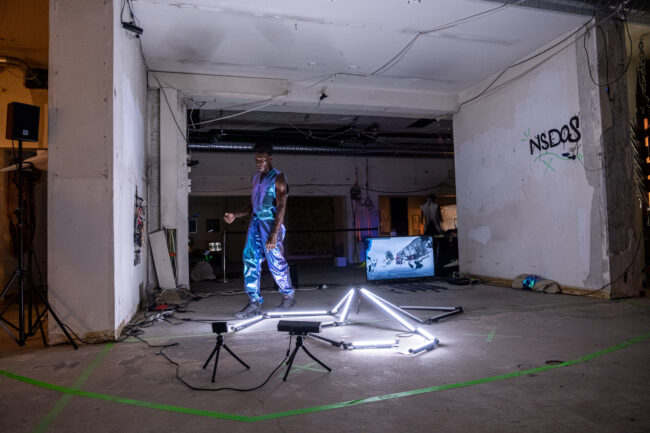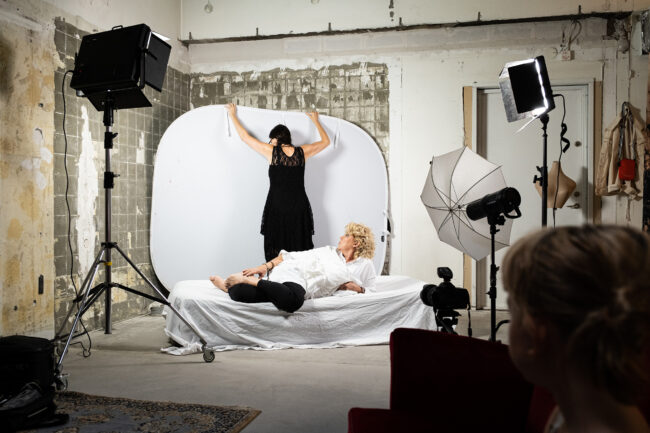 THE SLEEPOVER by KLITTPOWER
SEPT 12th
20
9PM > 3AM
The two artists ELISABETH Ohlson @elisabethohlson and NIKE Markelius @nikeliusmark - together as KLITTPOWER @klittpower - created an art video called "The Sleepover" which was made live, as a filmed performance on September, 12th 2020, from 9pm to 3am at Misschiefs Takeover, Linnégatan 4 in Stockholm.

Elisabeth and Nike sleept together on location on the central stage in front of 6 video-cameras and visible from the street window. We streamed the event live on our Misschiefs YouTube channel. The Sleepover was then a part of Klittpower's 2021 exhibition.
JOHANNA TANO

SEPT 09th
SEPT 12th
20
JOHANNA @johannatano.
Johanna is a programmer & new media artist originally from Boden, Sweden. Her career spans over 10 years working on high end creative tech projects all around the globe. Previously a member of the Berlin based tech-art collective Lacuna Lab, she's currently based in Stockholm, being a frequent collaborator and contributor to the city's creative scene. Her art practice combines a love of code with curiosity of science and philosophy, often using electronics and analog hardware she creates experimental pieces of digi-physical art, intended to be spaces of exploration, both for herself and the audience.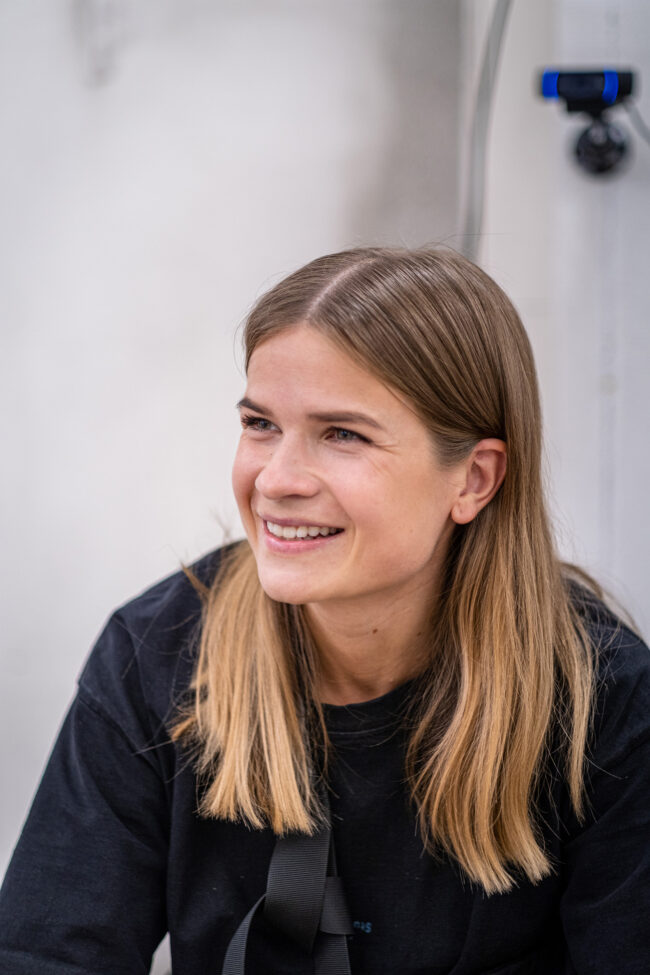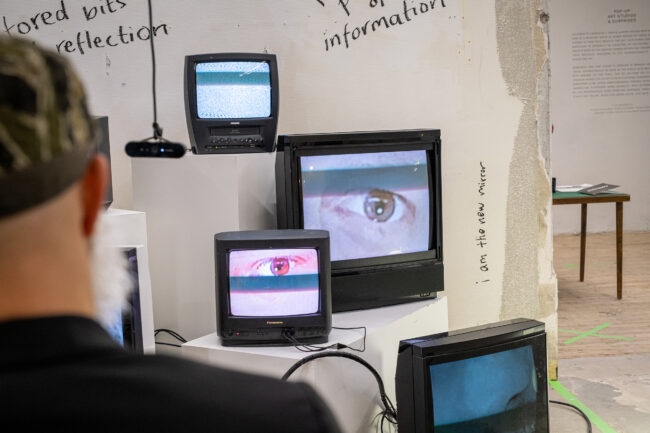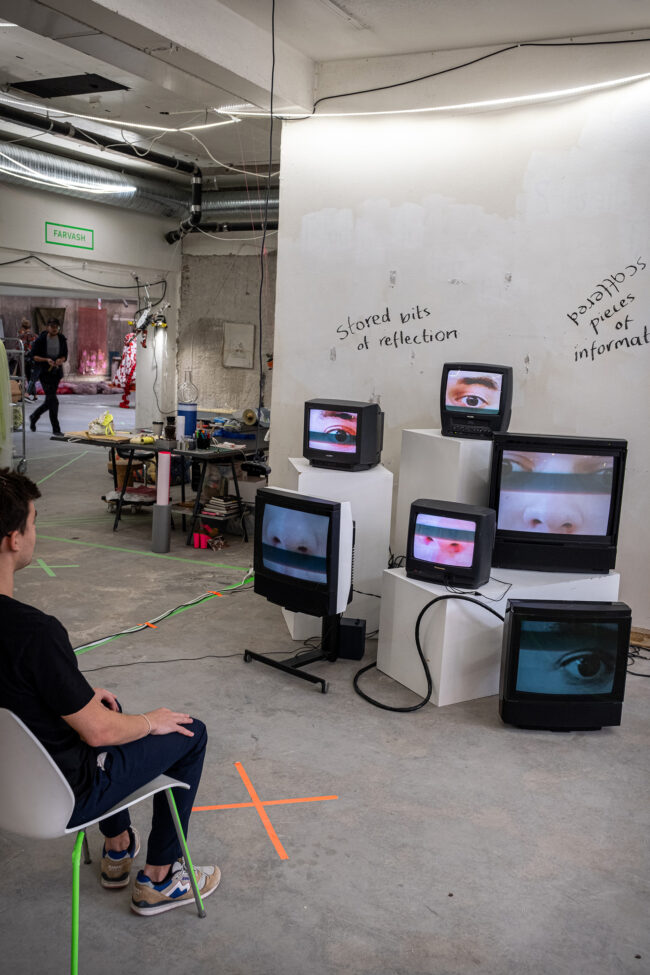 JON ELY

Aug 31st
Sept 04th
20
Jon Ely Xiuming Aagaard Gao @suedi_alien took over the central stage at Misschiefs Takeover Linnégatan 4 for a week during the fall of 2020 ⭐️⭐️⭐️ Born 1997, Jon is a poet and artist based in Stockholm. They work with text, performance, queer interactions and conceptual art. They are a part of the zine Dream Siblings @dromsyskon_zine and the art- and club collective Fake Daughter @fakedaughter 💖