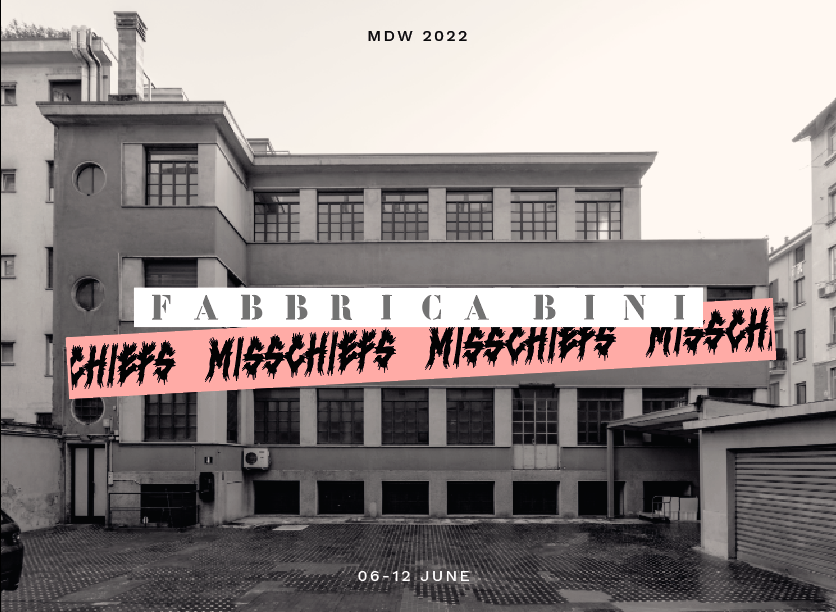 MISSCHIEFS
X FABBRICA BINI

June 6th
June 12th
2022
MISSCHIEFS X FABBRICA BINI
MILAN DESIGN WEEK, ITALY
VIALE GIOVANNI DA CERMENATE 18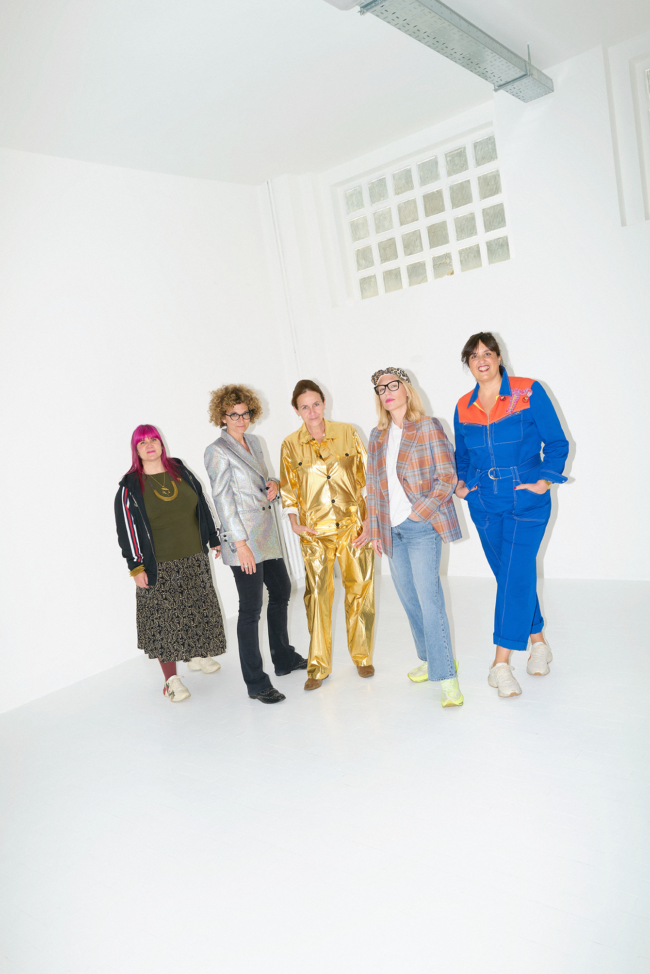 Gentucca Bini, Italian ambassador of Misschiefs and Paola Bjäringer, the founder of Misschiefs were proud to present the first international presentation of the nomadic Swedish womxn exhibition that brought a unique feminist voice to Milan Design Week, at the wonderful FABBRICA BINI.

Co-curator for the Milanese edition was Federica Sala, and special guest artist Nelcya Chamszadeh-Cantoni was invited for this exhibition.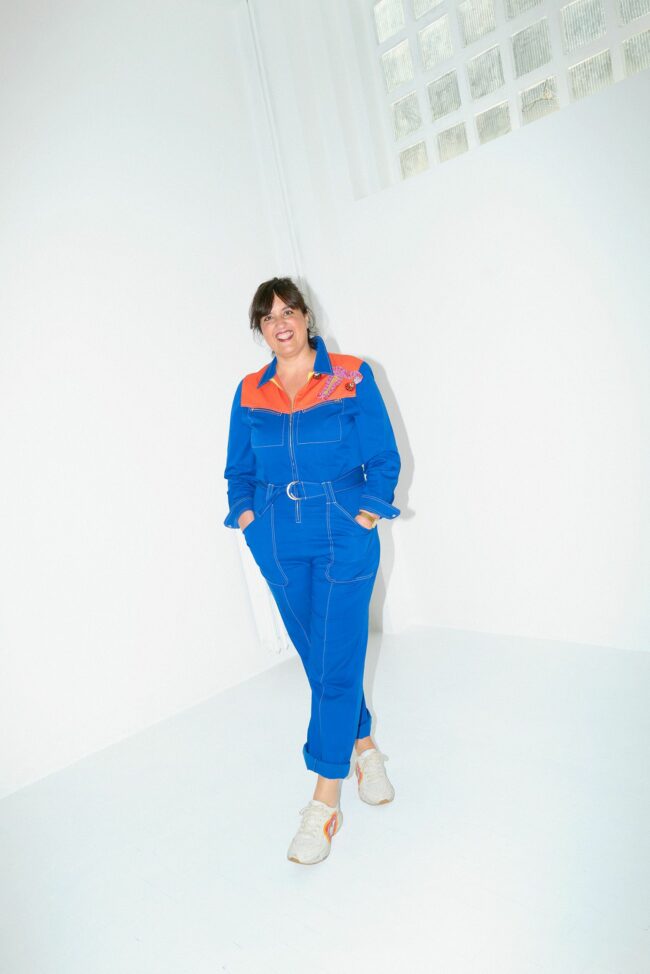 This was our first international Misschiefs Takeover in Milan, thank you Fabbrica Bini! In a unique collaboration between Paola Bjäringer, the founder of Misschiefs in Sweden, Milan-based curator Federica sala, Misschiefs ambassador Gentucca Bini and patron Alisée Matta, we were proud to present 25 womxn artists and designers from Sweden, all selected for the punk nature of their work at the crossing of art, design, fashion and craft.

They represent what we believe is the best of Swedish design-art today. They are the force of the future, unapologetic, fierce, deeply independent and bloody talented. Gentucca Bini the designer, and Nelcya Chamszadeh the artist are now Misschiefs too! As a growing family across borders, Misschiefs at Fabbrica Bini created a one-of-a-kind wandering from the groundfloor with the original Misschiefs collection, two live art studios with Hanna Stansvik and ButchXFemme, Ann-Sofie Back's new collection for the home and a pop-up store. In the basement we presented Fine Dying a homage to Virginia Woolf with 6 selected womxn designers and live performance artists. On the first floor one could indulge in Gentucca Bini's retrospective of her landmark fashion design pieces.