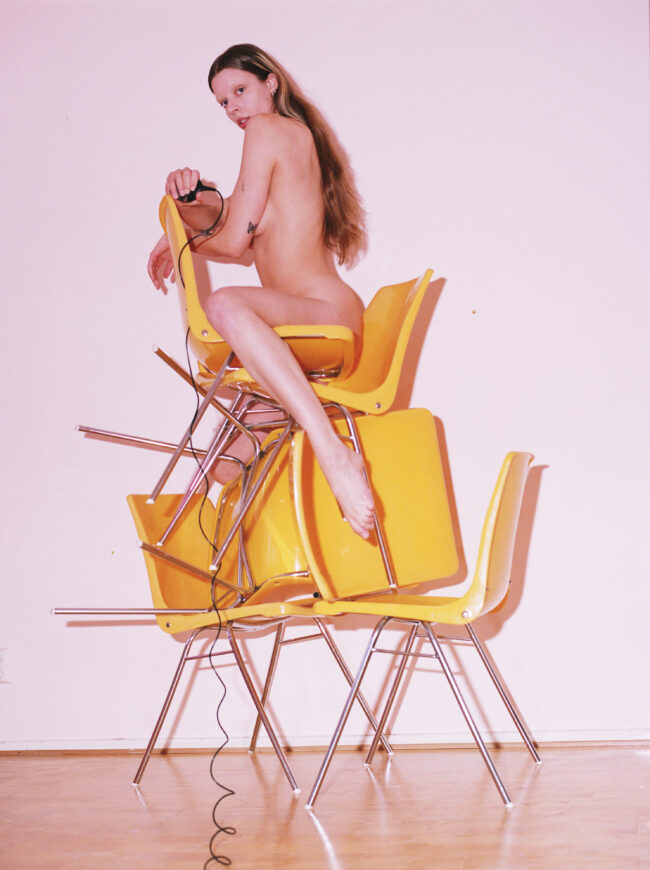 Photography, Installations and Performance
Vera deal with issues related to perfectionism, control, perception, and interested in materialism in relation to identity and self-image; the strive to categorize and present your own person in a consistent form; an identity.

With a background in Fine Art, Textile and Graphic Design, and a BA in Fine Art Photography from Valand Academy. Vera's main practice now lies in analog photography, installation and performance, but she also tries to touch new materials in each project; an important part of her exploration.

Vera's work is based in the need for a therapeutic outlet, where she processes and embody her state of minds through auto-fictive staging.