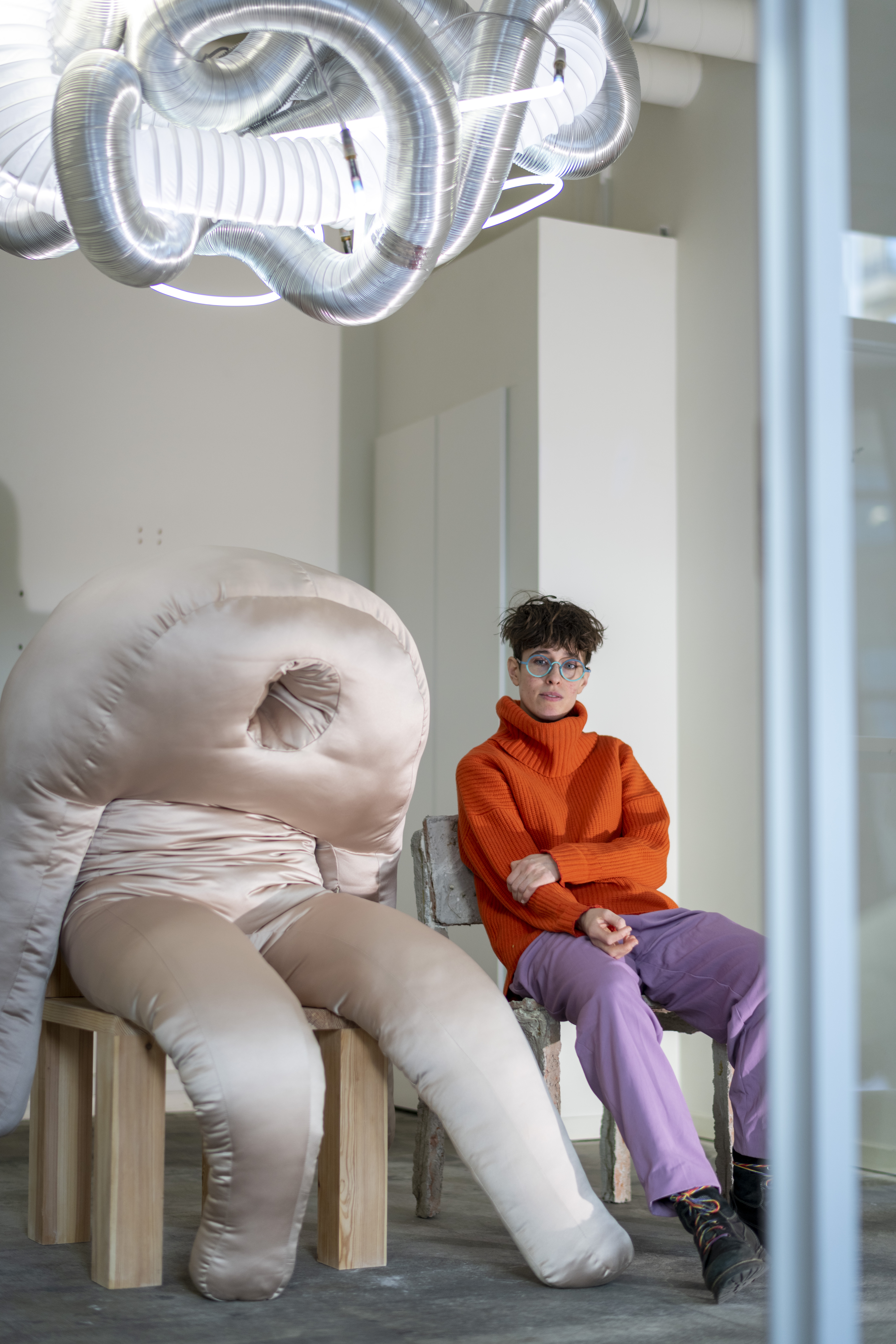 Textile artist & writer
Linea Matei (1990, Södertälje, Sweden), is an artist and writer. Her work moves between illustrative and conceptual art, design and workshop development. Characteristic for Lineas work is her sculptural textile creations and expressive use of color.

Linea grew up in Södertälje with two sisters, a Tornedalen mother from Kiruna and a father who came to Sweden as a young adult from Zărnești, Romania. Her unconventional upbringing paired with her art education in MA Craft at Konstfack led her to reflect upon how humans are shaped by their socio-cultural environment and how their looks, language, behavior and life choices are perceived by others. Linea's academic investigation resulted in her 2022 project 'Do You See Me' that portrays seven different lives in Sweden through fictional textile characters. These textile characters were later part of her first exhibition at Misschiefs during the spring of 2023.