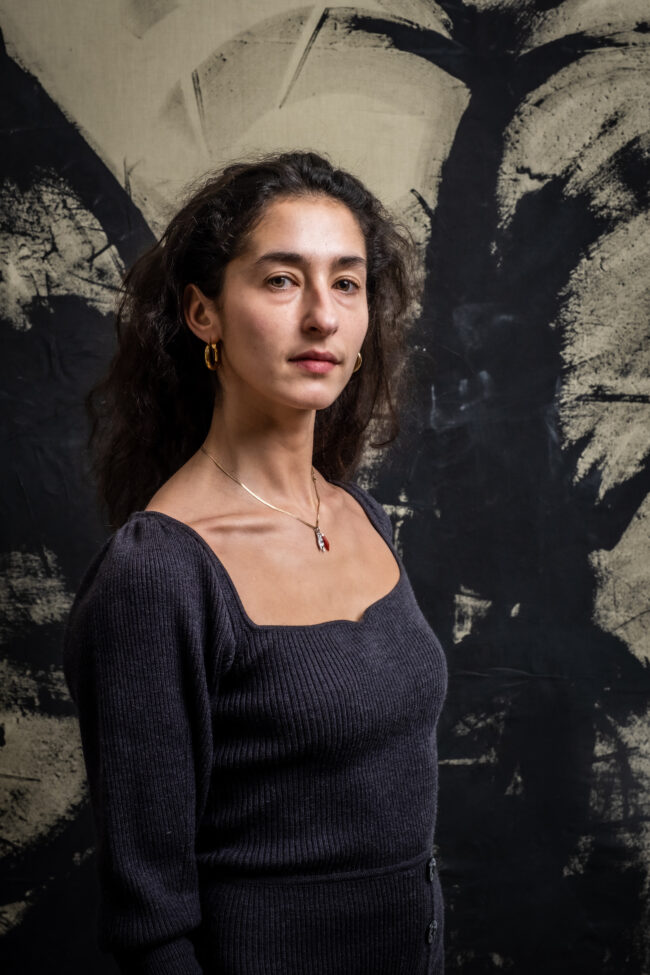 WE MET
AT A SQUARE
AND WE
MADE A CIRCLE

JAN 15th
JAN 30th
2021

Alexandras solo show "We Met at a Square and Created a Circle" opened on January 15th 2021

The Ukrainian born Swedish artist graduated from The Gerrit Rietveld Academy In Amsterdam in 2014. Since then her work has developed into a multi-disciplinary practice ranging from miniature sculptures to large scale installations, performances, texts and paintings. Working both massive and small scale she creates spaces with a focus on the inner and the cultural conditioning it involves. With returning symbols that symbolise emotions rather than subject, Karpilovski focuses on moods and feelings, continuously working without excuses. Moving freely and never standing still.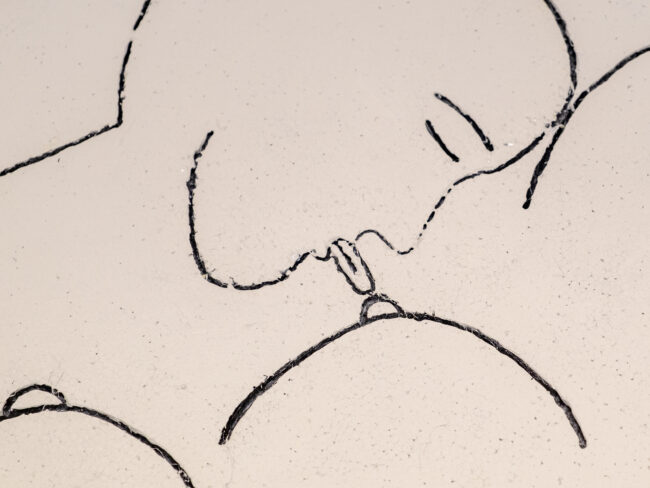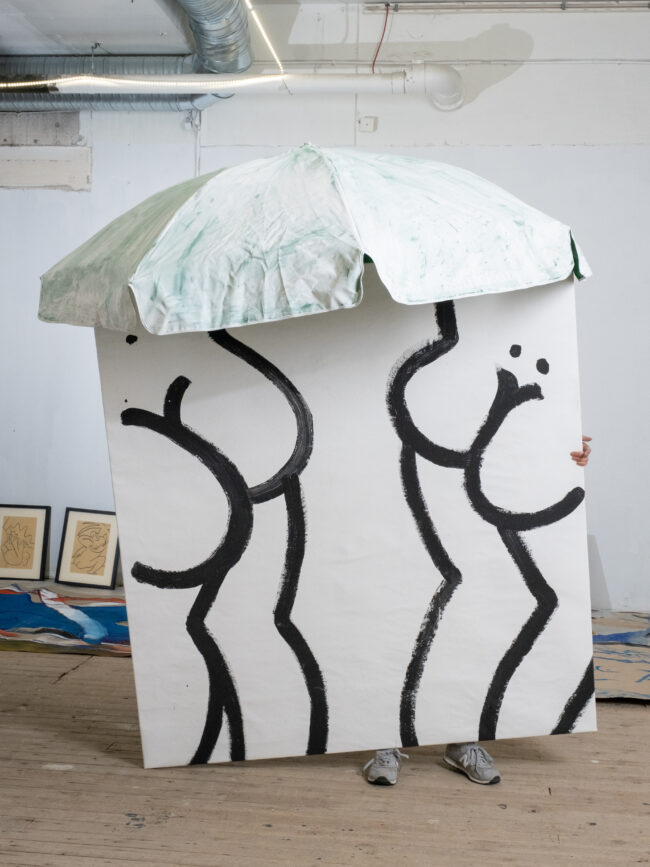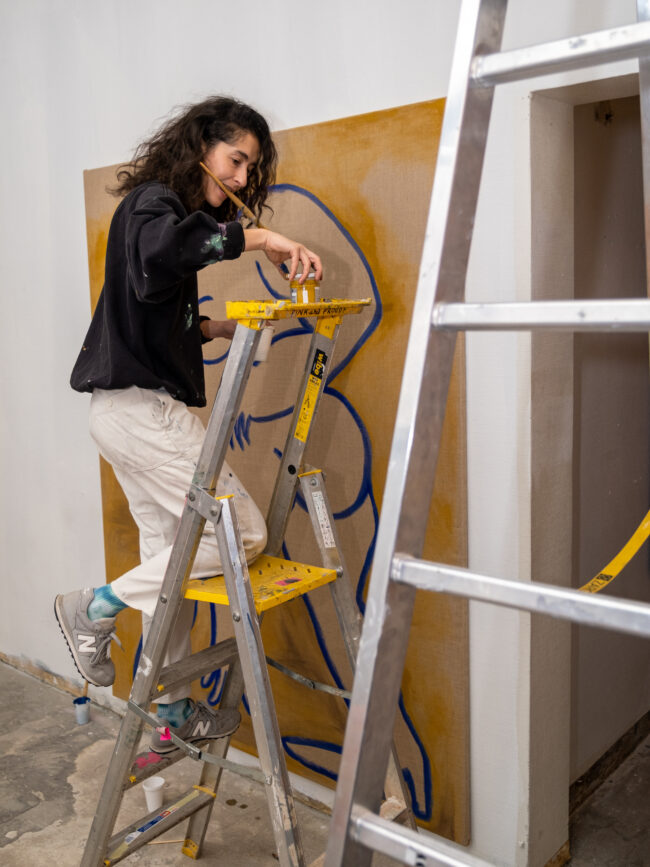 As a part of the performance duo Karpilovski + LVM, Karpilovski transforms her poems and texts into moving images and sound installations which build a loud and sharp contrast to her more sensitive paintings. Alexandra Karpilovski is also part of the artist duo Atlas Television together with Duda Bebek. As a continuation of her practice, Karpilovski works with illustrations and commission work as well as co-curating events and exhibitions such as So Long St Salong, PLX Tjärö and Atlasgruppens tårar.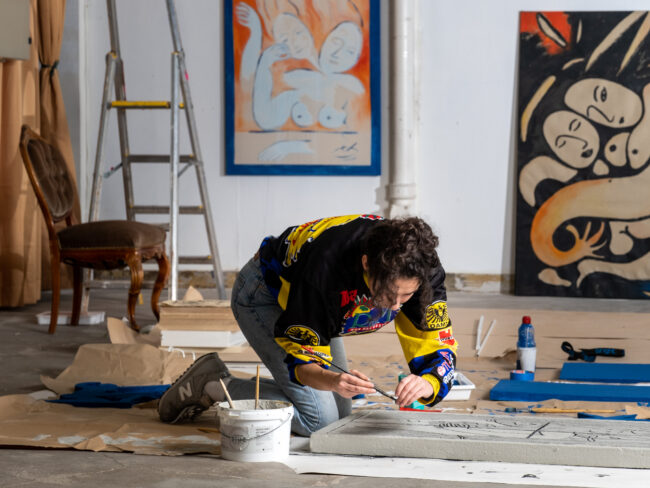 The square, the alleys, its people and their dreams, the landscapes around and inside.
Like separate islands but with their own character, backdrops where form does not take a hierarchical place. Where performance may have neither start, stop nor course, where the visitor who is in the same place may take part in what is said and done.
Atmosphere and ambiance in focus. The room is a painting, a still image that changes as soon as someone leans in.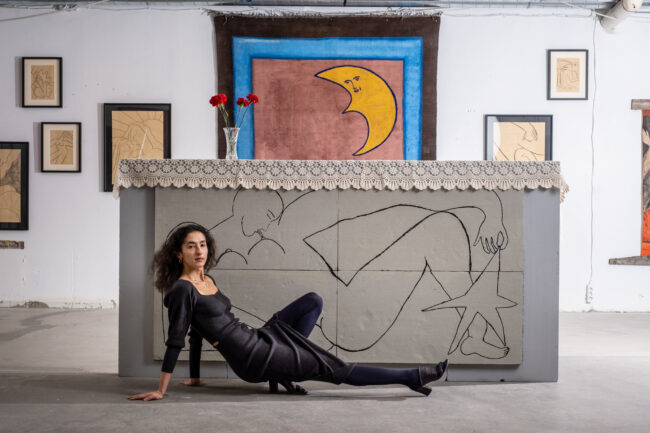 WE MET AT A SQUARE AND CREATED A CIRCLE is a site-specific installation, where paintings, drawings, sculptures, sound, poetry and text together in a symbiosis tell stories where emotions are allowed to take pride of place, where the actress never dies, where every visitor is allowed to shine or watch, a performance about the scene and the gaze that lies within it.

A place for contemplation and relaxation, blurred boundaries and permanent holidays. Environments become stages that invite a time, where visitors may step into a dream of my inner life. Spaces tapered and open filled with information, a social space, a place for everyone's own reflections and parallels, a stage where the roles of who is what shift and move depending on who gets up and in.

A gathering place for souls on the move, a landscape for those who do not stand still and that which is in rebellion, easily accessible or difficult depending on who sees with an idle ear. A place where people meet and have room to walk in solitude. To rest and talk on, to comfortably glide around on. To laugh and dance and forget everything but also where thought can take a larger place. A place for all the senses, a collective memory, a changing mood that highlights the fragility and commonality of our soul's corners.
An ordered chaos or vice versa. To daydream in and on.
"By creating a social space, I would like to transfer visitors to a perhaps more open space in their minds and physical bodies, where a stranger is just someone you haven't met yet. I want to make it a space to speak heart to heart, a space where questions are asked, questioned and valued."