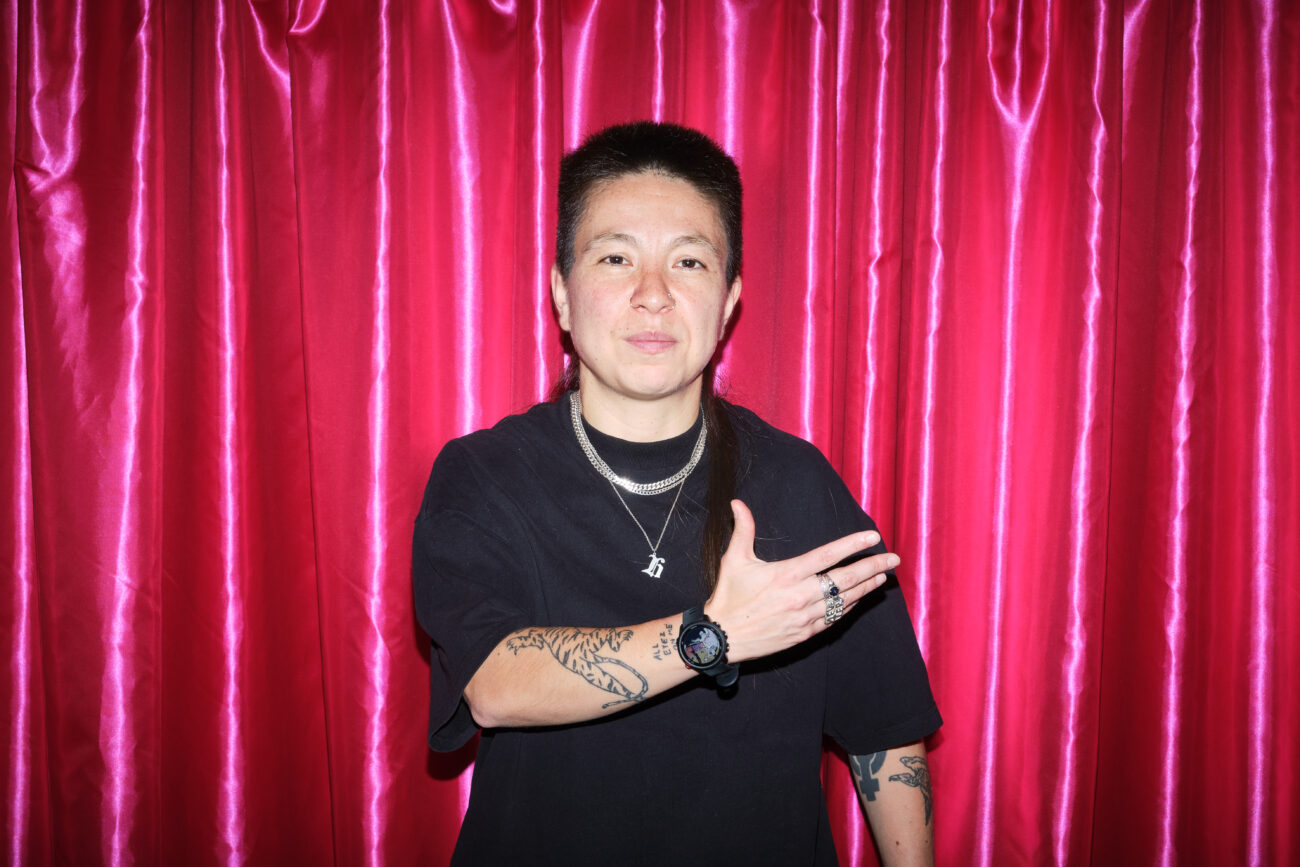 Choreographer & Performance artist
Shirley Harthey Ubilla (born in 1986, Santiago, Chile) is a Chilean-Swedish choreographer and performance artist based in Estocolmo. Her choreographic work focuses on lesbian desire, latinidad, warping structures of power and queer realness.

With her foundation in street dance, the genre is evident in all of Shirley's work, yet over the past few years her focus has shifted from emphasizing freestyle and traditional expressions within street dance to being influenced by a broader movement practice and different performative practices. The combination of a background in street dance as well as the underground techno culture, has given the understanding that everyone who is in the room (performer and spectator) affects both the atmosphere and what actually occurs. In recent years Shirley has been occupied with thinking about how socially constructed identities depend and arise from our relationships to other people. Further she has been dealing with how she negotiates her queer Latinx identity within the white performing arts tradition. As a butch lesbian of color, she is highly aware of the fact that bodies matter, and this is something that drives all of her artistic work. She has a strong belief that the making of art is a fragile, fierce and a badass way of figuring out how to live in the world.