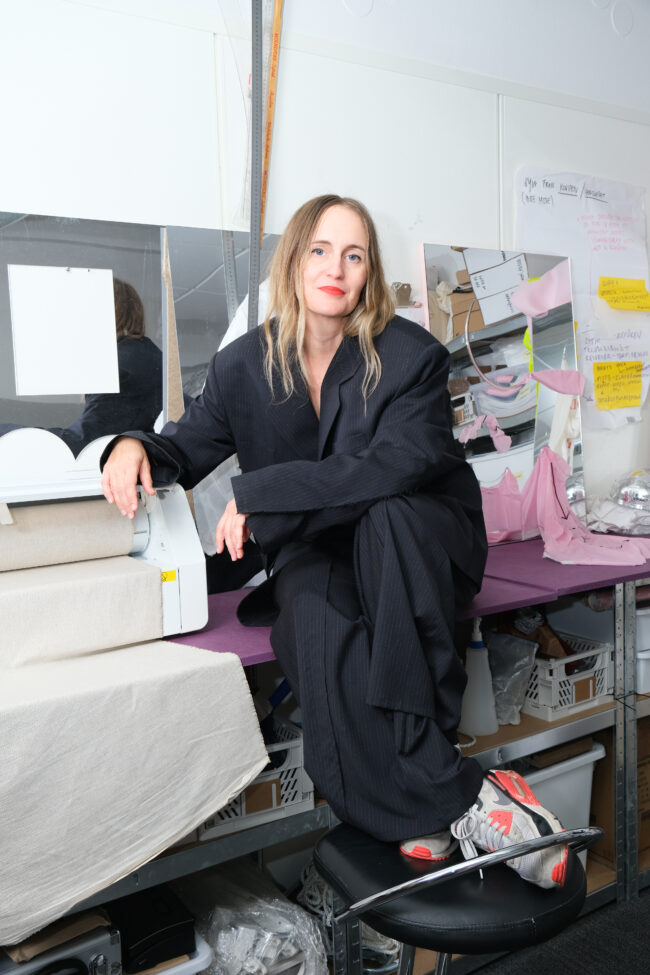 Fashion designer and artist
Minna Palmqvist, born in 1980 in Åland, Finland, is Stockholm-based fashion designer and textile artist. Ever since she graduated in Fashion Arts and Textile from Konstfack, Stockholm, she has focused on the representations of the female body. Investigating the clashes between women's socially accepted body and the real physical bodies they inhabit. Whether it be through ready-to-wear collections or art installations, she questions body norms, the objectification of women, as well as the ways clothing is produced and consumed today. Her work has been showcased alongside fashion legends like Hussein Chalayan, Maison Martin Margiela and Rei Kawakubo in museums such as Museum Boijmans Van Beuningen, Rotterdam, NoMA, New Orleans, Toruń Center of Contemporary Art, Toruń, and Liljevalchs, Stockholm.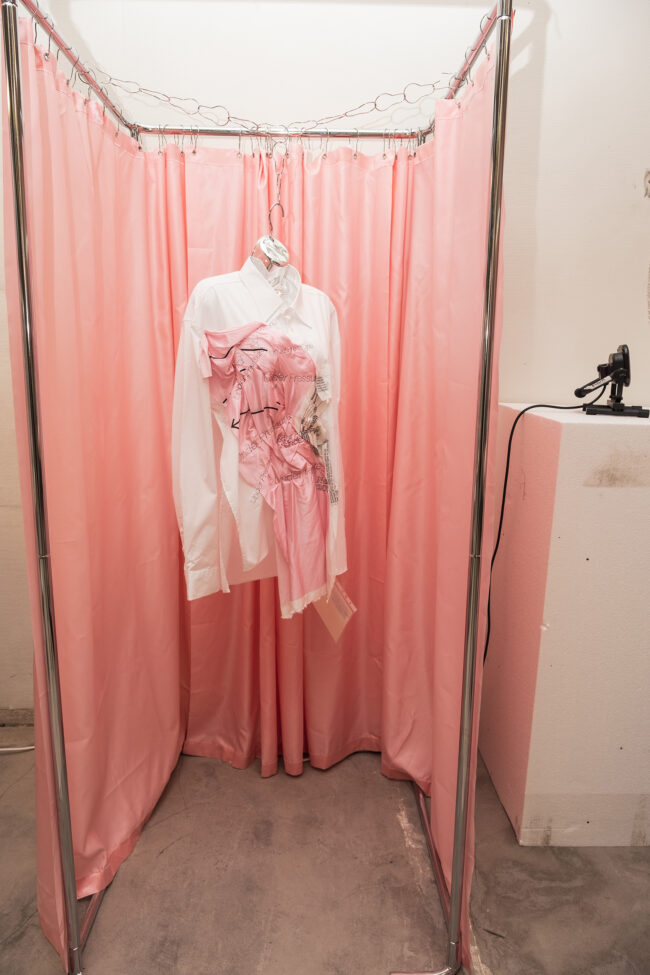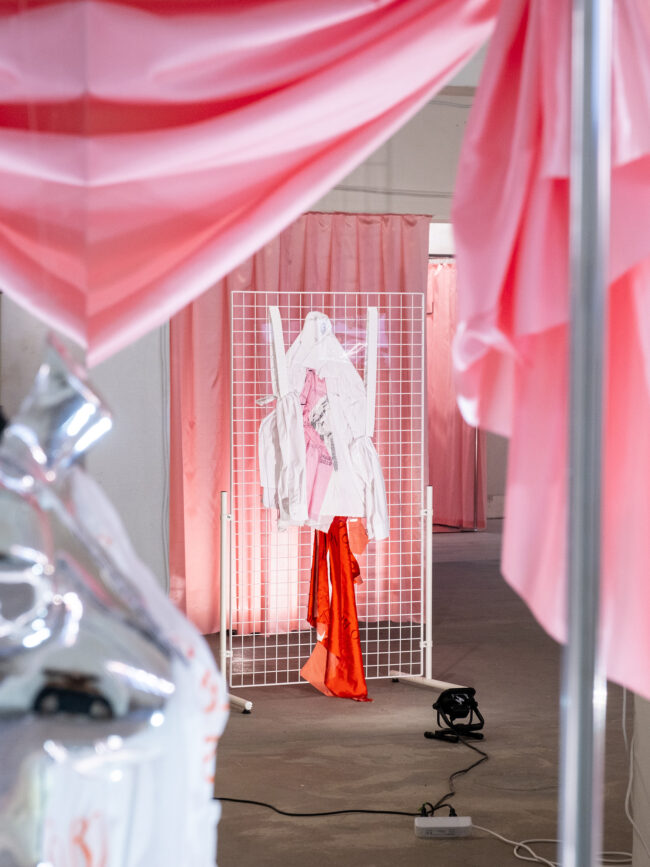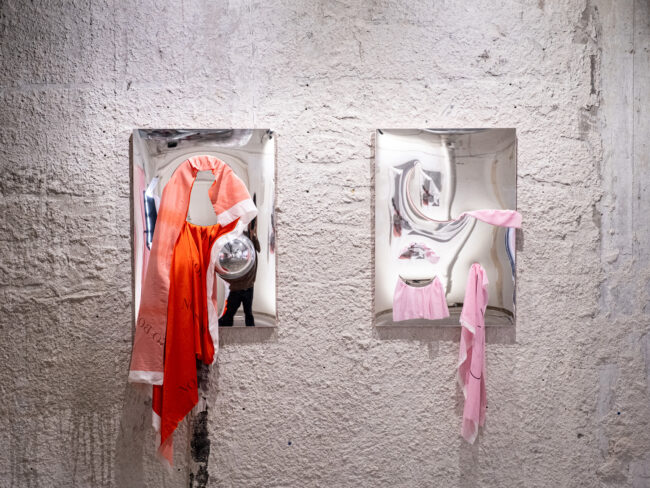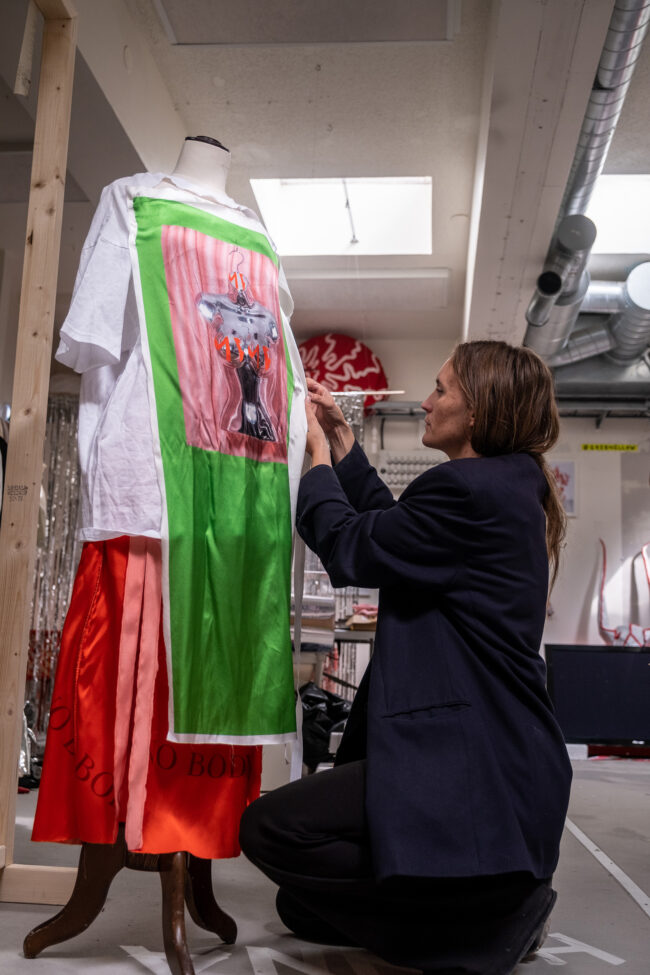 W H A T I S ⁠
'Under Pressure'⁠
?⁠
⁠
It is a method. ⁠
A poem.⁠
A celebration of⁠
skewness.⁠
A fuck off to⁠
perfection.⁠
⁠
It is ⁠
therapy;⁠
handling stress,⁠
performance anxiety,⁠
money issues,⁠
body issues,⁠
a world falling apart. ⁠
⁠
But also, ⁠
the hope of⁠
something new ⁠
arising out⁠
of this pressure⁠
we are all under.⁠