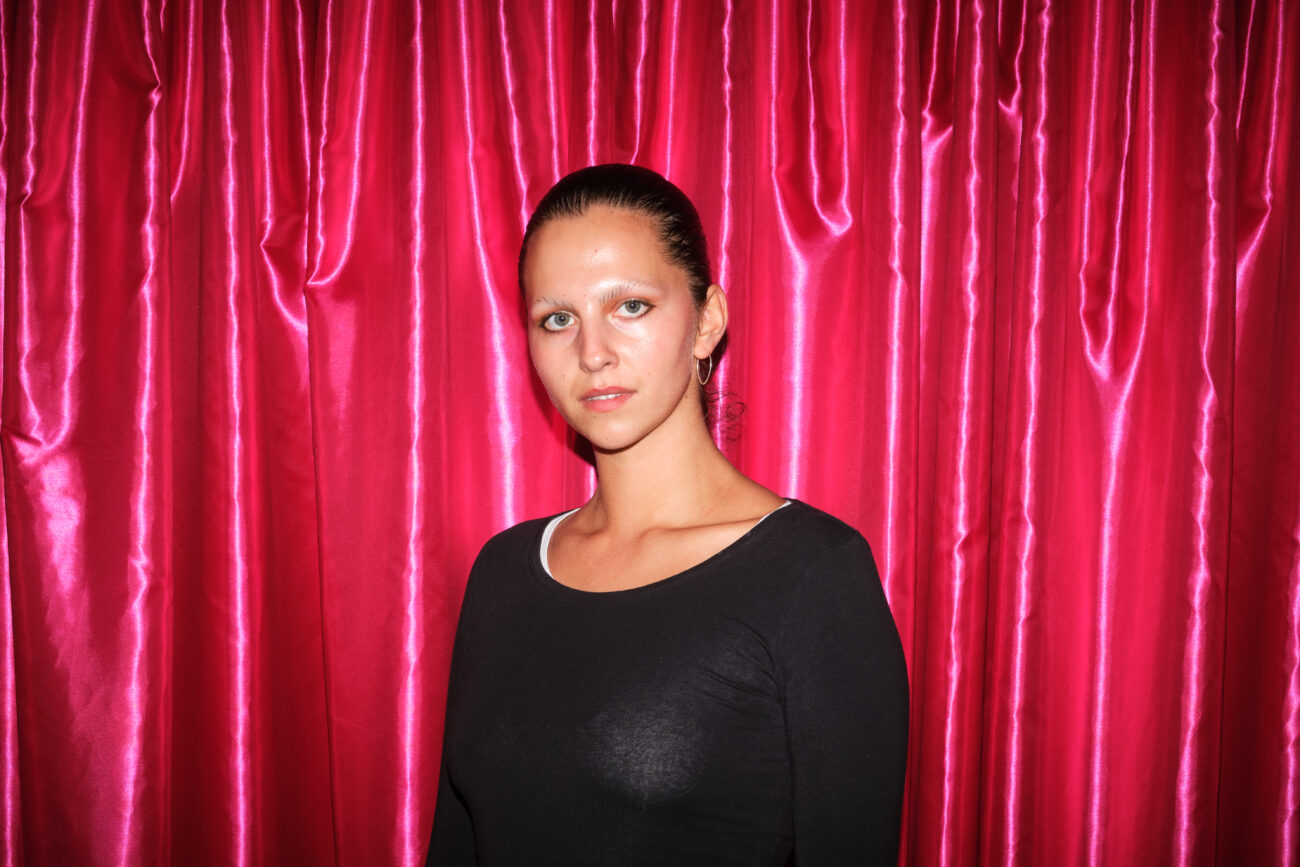 Multidisciplinary conceptual artist.
Multidisciplinary conceptual artist
Anita Falk (born in 1996, Stockholm, Sweden) is a Swedish multidisciplinary conceptual artist whose studies in art, music and pattern construction have joined forces and resulted in an ambition to find an immersive language of storytelling. She has contributed to various group exhibitions and artistic experiments. Her latest collaboration with director Malin Efua Osafo resulted in a short-film that deep-dives into a subconscious world named Élasticité. Falk translates emotional processes to behaviours attributed to sculptures of bodies. She mainly works with the colours red and blue, letting them represent opposites she has found within herself: red being the uncontrolled animalistic instinct, and blue the introverted recovery. As the fiction constantly expands, Falk is drawn to letting the ancient symbol of a spiral illustrate this expansion, moving in circles around the same idea and letting each lap reveal another layer of the story.